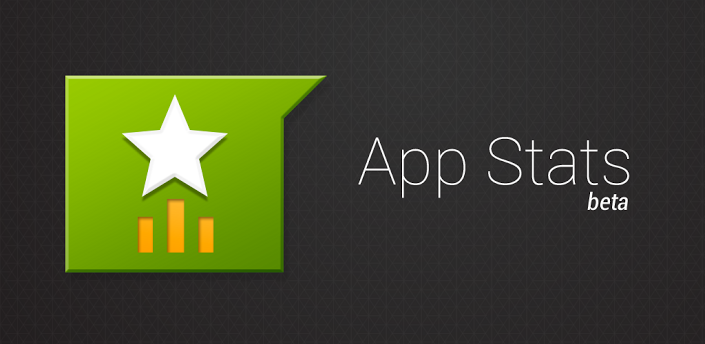 Description
.
How's your app doing? How is it really doing …right now?No more digging through webpages to know what's going on for you (and your competition). App Stats is a powerful mobile tool for developers providing instant access to user ratings, app updates, price changes, and rankings in the Play Store with polled updates every 5-15 minutes.
You don't even have to check in to keep up. App Stats will notify you of major app events including version updates, price changes, ratings spikes / drops, major rank changes, and achieving Play Store badges like Top Developer and Editor's Choice.
App Stats is a huge time saver:
– Push a new release? Stop hitting refresh: you'll get notified when it goes live.
– Did that release go sour and get negative ratings? Get notified in time to fix it.
– Competing app went on sale? Now you'll know right away.
* * * * * * * * * * * * * * * * * * * * * * * *
IMPORTANT:
App Stats will be a subscription service. Terms TBA.
This is a free trial / beta preview so some functionality is limited. For example, realtime polling for My Apps is limited to 10 apps during the beta.
Questions? Feature requests? Please email us: [email protected]
We respond to everyone!
* * * * * * * * * * * * * * * * * * * * * * * *
SPONSORED

Features:
• watched apps list
• daily user ratings
• ratings history
• ranks (US only)
• rank history
• app events
App Event notifications:
– version update
– price change
– ratings drop / spike
– rank milestone
– featured in Play Store
– Play Store badges
Summary List
– all-in-one
– Play Store graph
– daily ratings
– rank
– install count range
– version number
– notifications
App Lists
– watched apps
– top paid
– top free
– top grossing
– top new paid
– top new free
Dashboard
– notifications
– today's rating / overall rating
– daily rating table
– rating difference table
– history graph
– top apps / grossing rank
– category ranks
– daily rank
– Play Store graph
– version number
– price
– install count range
– link to Play Store
App Screenshots
Videos
What's New
What's in this version:
5/31 NOTE: the Play Store made a correction over the weekend so you'll see negative totals reported for most top apps.
1.0 Beta 3
– notification improvements
1.0 Beta 2
– stability improvements
1.0 Beta 1
– first release
Permissions
THIS APPLICATION HAS ACCESS TO THE FOLLOWING:
NETWORK COMMUNICATION

FULL NETWORK ACCESS

Allows the app to create network sockets and use custom network protocols. The browser and other applications provide means to send data to the internet, so this permission is not required to send data to the internet.

STORAGE

MODIFY OR DELETE THE CONTENTS OF YOUR USB STORAGE

Allows the app to write to the USB storage.
YOUR ACCOUNTS

FIND ACCOUNTS ON THE DEVICE

Allows the app to get the list of accounts known by the device. This may include any accounts created by applications you have installed.

NETWORK COMMUNICATION

VIEW NETWORK CONNECTIONS

Allows the app to view information about network connections such as which networks exist and are connected.

SYSTEM TOOLS

TEST ACCESS TO PROTECTED STORAGE

Allows the app to test a permission for USB storage that will be available on future devices.

YOUR APPLICATIONS INFORMATION

RUN AT STARTUP

Allows the app to have itself started as soon as the system has finished booting. This can make it take longer to start the device and allow the app to slow down the overall device by always running.
VERSION:1.0
SIZE:4.0M
SPONSORED