Description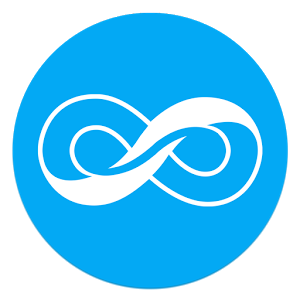 Recent is a smart news app that provides your news, customized, now. It's powered by artificial intelligence that learns your interests, suggests relevant articles, and proposes topics you might like to follow. It's a faster and better way to stay informed about subjects you love.FEATURES:
• One-minute news summary with very quick load time
• Hot News, Local News, and personalized recommendations tabs
• Thousands of topics
• Works on phones and tablets in landscape and portrait orientations
• Instantly share news on Facebook, Twitter, and other social networks
Recent lets you sync your account with multiple devices, so you can bookmark articles on your phone and browse them later on your tablet. Recent also supports easy export of your history and bookmarks. Recent preserves your battery by doing no background activity when you're not using it, and includes a battery saver option for even less energy usage.
The more you use Recent, the smarter it gets — and the better your recommendations become.
SPONSORED

Recent is free — download it today!
WHAT OUR USERS ARE SAYING:
• "Wow! I'm really impressed. I will definitely use this app."
• "I love this app already."
• "I can easily see Recent becoming my fave news app. Nicely done."
KEEP UP WITH RECENT:
Follow us on Twitter: https://twitter.com/recentapp
Follow us on Google+: https://plus.google.com/+RecentIo/posts
Like us on Facebook: https://www.facebook.com/recentapp
And for more information, or to download an iOS version of Recent, check out our web site:https://recent.io/
Screenshots
What's New
– Correctly handles Android's system-wide autorotate setting
– Fixed rare crashes on LG G2, G3, and G4 devices
– Improved support for Android M
– Bookmark and history access directly from home screen
– Bug fixes and performance improvements
Published October 28, 2015 (v1.2)
Permission
Version 1.2 can access:
approximate location (network-based)
modify or delete the contents of your USB storage
read the contents of your USB storage
modify or delete the contents of your USB storage
read the contents of your USB storage
full network access
view network connections
 Size: 15 MB
Version: 1.2 
SPONSORED