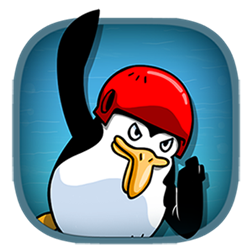 Description
Cannon Penguins are not just a bunch of penguins but ones with a dream! They favor the sports. Well, what they do is very simple, they love catching and eating fish!
So, is this just a race of fishing? No, this is so much more… This is our way of bringing a specific environmental issue to the fore…
SPONSORED

Avoid any trash and chemical leaks dropped by humans because you may harm our beautiful little penguins… and we don't want that, right?
Screenshots
Info
Works with
Windows Phone 8.1
Windows Phone 8
App requires
phone identity
music library
media playback
data services
movement and directional sensor
HD720P (720×1280)
WVGA (480×800)
WXGA (768×1280)
SPONSORED