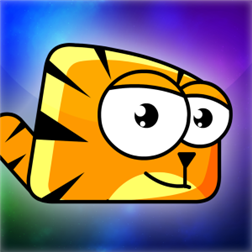 Description
There is a magic world of sparkling colors where lives a little cat. While he was sleeping something horrible has happened… All the colors of the world have been mysteriously stolen and changed into a sad picture that can make nobody happy anymore.
Little cat asked himself in a despair what he can do? There is no time for panic but it is a high time for action!
Control the power of jump with one click or finger touch. Change direction to help the cat catch the color.
5 locations, 80 levels and more to come!
SPONSORED

Screenshots
Videos
Info
Download size
21 MB
App requires
phone identity
media playback
data services
movement and directional sensor
HD720P (720×1280)
WVGA (480×800)
WXGA (768×1280)
SPONSORED