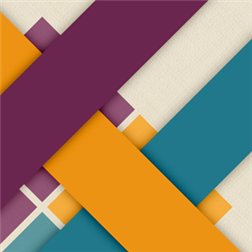 Description
** Runner up for Most Innovative Game Design on the Indie Showcase at Casual Connect USA 2013!
** Nominated for a Unity Award 2013 for Best 2D Visual Experience!
A truly unique puzzle experience that embraces simplicity, elegance, and challenge. Strata paints a simple yet challenging puzzle game onto a sophisticated canvas of color and sound. Test the limits of your brain by completing complex weaves of color to solve the puzzles.
The goal of Strata is to strategically layer colored ribbons to match a pattern. Using forethought and strategy you must sequence your moves correctly. Over time patterns emerge and your tactics may evolve, but Strata will keep you on your toes with increasingly difficult puzzles.
SPONSORED

Strata Features:
– Hundreds of increasingly bigger and more challenging grids.
– Option to Perfect each grid by completing it without pulling a ribbon back.
– A simple, yet addicting game for any age.
– Beautifully recorded sounds accompany your actions.
Screenshots
Info
Download size
11 MB
App requires
phone identity
media playback
data services
movement and directional sensor
HD720P (720×1280)
WVGA (480×800)
WXGA (768×1280)
Supported languages (8)
DeutschEnglish (United States)français日本語한국어Nederlandsрусский中文(简体)
SPONSORED