Cloudee: Backup & Share Videos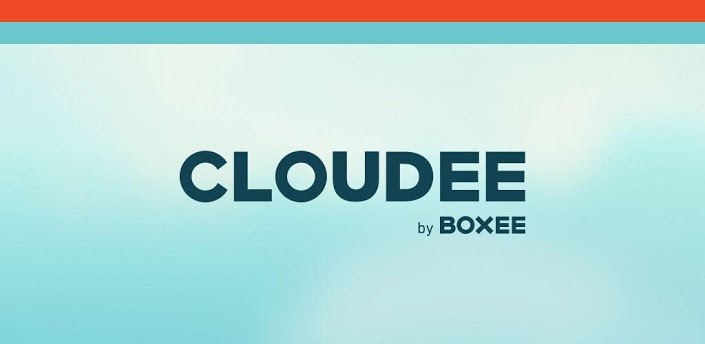 Description
Cloudee makes it easy to upload and store your videos in the cloud and share them with family and close friends all directly from your Android phone.–WHAT THE PRESS IS SAYING–**Cloudee Is the Simplest Way to Share Videos**
"I was able to go through my entire collection of long lost phone videos and set the ones I wanted to upload in about 20 minutes… It feels less like a beta and more like a finished app.
— LifeHacker**Boxee enters the social video race with new app Cloudee**
" Cloudee is maybe one of the most encouraging video-meets-social offerings to date."
— Digital Trends
–WHAT USERS ARE SAYING–
"The app is beautiful and the user experience is fluid. I have uploaded a handful of videos and have watched others. Uploading, watching, commenting…it's all so simple."
— Mark, Cloudee User
"Finally, Cloudee gives me a way to share those ultra important videos I have on my phone without having to text them to my friends."
— Mitchell, Cloudee User
"Just downloaded Cloudee – super excited to get higher-res videos of my nephew!"
— Raven, Cloudee User
"Everyone..I'm on Cloudee. Videos of me wrestling bears and eating pizza to follow."
— BC, Cloudee User
–WHY CLOUDEE?–
Our phones makes it easier than ever to capture videos, but they usually never get watched. They just sit on your phone…until you need to make room for new ones. Cloudee's free service lets you store and share videos online so you never have to delete them.
Cloudee simplifies video sharing with friends and family members in a way that's private.
If YouTube is for everyone on the Internet, and Facebook is for everyone you know, then Cloudee is for those who matter to you the most…
A place for families to share videos of their kids with grandparents,
aunts, and uncles,
A place for close friends to share videos from concerts and parties,
A place to share videos from recent trips, birthdays, graduations, etc.
It's a place where you can feel comfortable being completely yourself.
SPONSORED

–WHAT CLOUDEE DOES–
– upload videos from your phone to Cloudee
– organize videos into collections like trips, concerts, parties
– share specific videos and collections with friends
– send videos to friends via Facebook, Email, and even SMS
– post less private videos to Facebook or Twitter
– create collaborative collections so others can contribute to them
– watch videos anywhere in the world on a phone, tablet, computer, or TV
Cloudee will always support free accounts, but it will have a cap for
how much video you can upload.
App Screenshots
Permissions
THIS APPLICATION HAS ACCESS TO THE FOLLOWING:
YOUR ACCOUNTS

ADD OR REMOVE ACCOUNTS

Allows the app to perform operations like adding and removing accounts, and deleting their password.

CREATE ACCOUNTS AND SET PASSWORDS

Allows the app to use the account authenticator capabilities of the AccountManager, including creating accounts and getting and setting their passwords.

USE ACCOUNTS ON THE DEVICE

Allows the app to request authentication tokens.

NETWORK COMMUNICATION

FULL NETWORK ACCESS

Allows the app to create network sockets and use custom network protocols. The browser and other applications provide means to send data to the internet, so this permission is not required to send data to the internet.

STORAGE

MODIFY OR DELETE THE CONTENTS OF YOUR USB STORAGE

Allows the app to write to the USB storage.

YOUR APPLICATIONS INFORMATION

RETRIEVE RUNNING APPS

Allows the app to retrieve information about currently and recently running tasks. This may allow the app to discover information about which applications are used on the device.
YOUR ACCOUNTS

FIND ACCOUNTS ON THE DEVICE

Allows the app to get the list of accounts known by the device. This may include any accounts created by applications you have installed.

DEVELOPMENT TOOLS

READ SENSITIVE LOG DATA

Allows the app to read from the system's various log files. This allows it to discover general information about what you are doing with the device, potentially including personal or private information.

NETWORK COMMUNICATION

VIEW NETWORK CONNECTIONS

Allows the app to view information about network connections such as which networks exist and are connected.

SYSTEM TOOLS

TEST ACCESS TO PROTECTED STORAGE

Allows the app to test a permission for USB storage that will be available on future devices.
VERSION:0.94
Size:2M
SPONSORED