Description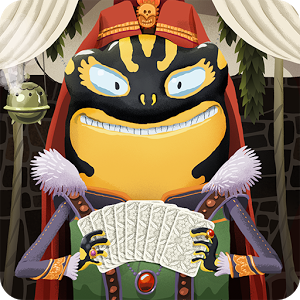 Free to try
The game is free to try. The free version includes 10 ability cards, the Normal-Mode and the Google Play service highscores. In order to access all of Card Crawls features and modes you can unlock the game by paying an one time in App purchase.
SPONSORED

Features
+ solitaire style gameplay
+ 4 game modes (Normal & Constructed, Daily & Streak)
+ 25 unlockable ability-cards
+ mini deck building
+ Google Play services integration to compare highscores and decks
+ tricky Achievements
+ 2-3mins playtime per game
Learn more about Tinytouchtales & Card Crawl at www.cardcrawl.com
Screenshots
What's New
Hello Crawler!
This is a small bugfix update.
+ Fixed: In App Purchase price is displayed without a comma
Please rate and review the game after the update!
Happy Crawling!
Permission
find accounts on the device
find accounts on the device
read phone status and identity
modify or delete the contents of your USB storage
read the contents of your USB storage
modify or delete the contents of your USB storage
read the contents of your USB storage
read phone status and identity
full network access
Google Play license check
view network connections
 Size: 50MB
Version: 2.1  
SPONSORED