Description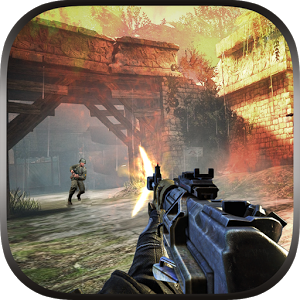 Counter Terrorist Attack is an action packed shooting war game. Encounter the enemies with armor, Ak-47, shotguns and new destructive weapons. Shoot at site! You are the brave Assassin commando from the army force. Aim to shoot the head shots of your rival, strive hard so that no ferocious terrorist can run away. With every targeted gun shots you would get in practice with your targets. Accurate and precise aim practice will lead to more accuracy and eliminate terrorism in frontier shooting showdown. Keep in mind; he is the vicious terrorist you are going to swat & kill. More advanced features of the crusade against terror allow your choice of ammo, like shotguns, Ak-47, and machine-guns from different places during action. Travel deep into enemy territory to locate and eliminate hidden targets. Stare down your rifle scope, zoom in to find and identify the target. Take a breath…and pull the trigger to make the kill Shot.
Game play Features:
• Complex situation, hijacked buildings, captured arenas and cross firing
• Short & long shooter rifles
• Exciting Map with Realistic Fighting Arena Environment
• Shooting all the terrorists will lead you to the next stage
• Different auto loader Guns
• Critical three different missions terror
• Best Shooting Game
• Amazing 3D GraphicsHow to Play
• Choose your mission
• Shoot with fire button
• Move up down jump button
• Use anti-terrorist 3D pistol to fire your gunshot
• Auto target whenever close to enemy.
• Collect different type's ammo during action war.
SPONSORED

Screenshots
What's New
Introduce more advance Russian and American guns, 9MM Silencer , A400 Shotgun , MP44 and Ak-47
New game link of Zombies version has been added
2 New more Maps has been added
Permission
Version 3.9 can access:
read your Web bookmarks and history
modify or delete the contents of your USB storage
read the contents of your USB storage
modify or delete the contents of your USB storage
read the contents of your USB storage
full network access
view network connections
run at startup
draw over other apps
write web bookmarks and history
install shortcuts
uninstall shortcuts
prevent device from sleeping
Size: 49 MB
Version: 3.9
SPONSORED