Description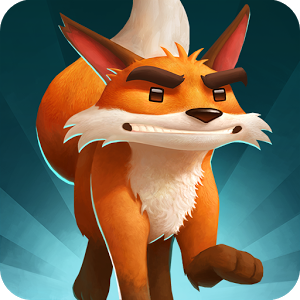 Crashing Season is an award winning action-packed runner game, with a physics based 3D world in which your mission is to survive and beat waves of enemies, fight mean bosses and complete goals!Evil hunters and their bosses have destroyed the money vault of the animals in their quest for world dominance. Now it is time for epic revenge! Collect your coins and diamonds back and take over the world yourself while beating any enemy that stands in your way. It's CRASHING SEASON – The world's first closed area runner game with award winning low poly styled 3D graphics and artwork!
Crashing Season is completely free to download and play, but there are optional in-app purchases available. Either way, get ready to help the animals in their quest for world dominance!
SPONSORED

FEATURES:
★ Survive and beat waves of enemies in different levels, fight mean bosses and complete challenges
★ Unlock new wacky animal characters, each with their own unique boost!
★ Unlock, use and upgrade boosts, power-ups and little helpers
★ Customize your characters with awesome accessories
★ Compete against other players on global high score rankings
★ Challenge other users in multiplayer gameplay for extra rewards
This game may include:
● Direct links to social networking and media websites that are intended for an audience over the age of 13
● Direct links to the Internet that can take players away from the game with the potential to browse to any web page
● Advertising of Koukoi Games products and also products from third parties
This game may require Internet connectivity and subsequent data transfer charges may apply.
Screen
shots
What's New
What's new?
-FIXED: Android Marshmallow (6.0) problem with game progress not saving
-Other bug fixes.
Permission
Version 0.1.3.2 can access:
find accounts on the device
find accounts on the device
modify or delete the contents of your USB storage
read the contents of your USB storage
modify or delete the contents of your USB storage
read the contents of your USB storage
full network access
view network connections
control vibration
use accounts on the device
Size: 70 MB
Version: 0.1.3.2
SPONSORED