Description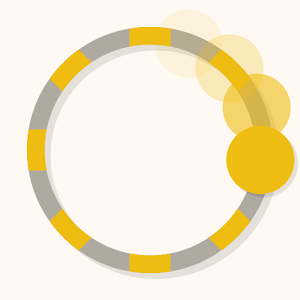 Spin and dodge. Spin around the circle and avoid oncoming projectiles.
Red and blue squares shoot in from the outside, bouncing off the inside square.
Move clockwise or anti-clockwise around your circle to dodge them, collecting points and increasing your score. Collect your points quick though, as they will disappear!
Think your just going to stay in one spot? Think again. Stay in the same spot for too long and a blue Seeker square will come after you!
SPONSORED

Too hard? Don't worry, you can set the difficulty lower if you like.
Too easy? Get your game on and try and reach the top leaderboards in the EXTREME difficulty!
Features:
– HD Graphics
– Supported on both phones and tablets
– Unique game-play mechanics
– Atmospheric music
– Google Play Leaderboards
– Simple one touch controls
– Easy to pick up, hard to put down
– Adjustable difficulty
=============
In the next update
=============
– 3 New music tracks to play along too
– Improved audio synchronization
– New optional graphical effects
– Edited menus
– Better game end screen
– Overall tweaks and enhancements
Although free to play, spin-circle has an in app purchase to disable ads.
Google services is required for the leaderboards. Click on the highscores button to login.
Screenshots
What's New
Added button for music and audio
Permission
Version 1.1.10 can access:
view network connections
full network access
pair with Bluetooth devices
control vibration
 Size: 13 MB
Version:1.1.9 
SPONSORED