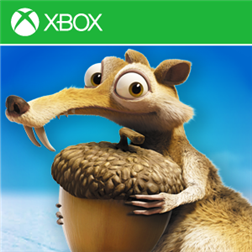 SPONSORED

Description
This game allows multiplayer play and is not subject to Xbox LIVE parental settings. Microsoft shares User IDs and gamertags.
The official Ice Age app is here! Help Manny, Ellie, Diego and Sid build a new village for all the creatures of the Ice Age world!
ENTER THE ICE AGE UNIVERSE
• Immerse yourself in the unique world of Ice Age and interact with all of your favorite characters as they lead you on quests and missions
• Play mini-games featuring Scrat, everyone's favorite saber-toothed squirrel
BUILD YOUR OWN DISTINCTIVE VILLAGE
• Build the most beautiful village for all the creatures of the Ice Age world
• Level-up to gain access to new animal species, cool buildings, unique decorations and much more
• Funny quests, side missions and additional daily challenges keep your village bustling with activity
LET YOUR FRIENDS JOIN THE FUN AND SEE WHO CAN BUILD THE BEST VILLAGE
• Invite your friends from Xbox LIVE & Facebook to play
• Visit all of your friends' villages – "Like it," take care of it and get rewarded for lending a hand
If you install this game, you understand and agree that Microsoft may share your User ID and gamertag with the game publisher to enable game features. This game includes multiplayer features with online interactions that are not subject to Xbox LIVE parental settings. These features may include the following interactions with other players online:
• Send and receive game invites;
• Play cooperatively or head-to-head;
• Send and receive in-game text messages;
• Communicate via in-game voice chat.
Please see the publisher's site http://www.gameloft.com/privacy-notice/windows8/ for information on settings it may enable.
Screenshots
Info
Download size
73 MB
App requires
contacts
Xbox
phone identity
owner identity
media playback
data services
push notification service
movement and directional sensor
HD720P (720×1280)
WVGA (480×800)
WXGA (768×1280)
Supported languages (10)
DeutschEnglish (United States)Español (España, alfabetización internacional)françaisitaliano日本語한국어português (Brasil)русский中文(简体)
SPONSORED