Create the most amazing and unique photos with HDR Photo Camera.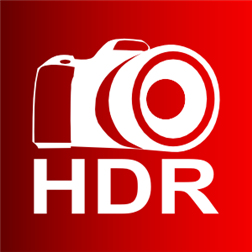 ** Exposure Fusion HDR **
The application works by capturing three successive frames at different exposure levels (bracketing). Then it uses the exposure fusion technique to select relevant elements and combines these frames into a new high dynamic range image.
The best results are obtained when the scene includes both dark and bright areas, such as taking pictures of a tall building against a blue sky, of the sunset into the sea or of some beautiful cloud formations.
SPONSORED

Our multilevel HDR engine preserves details and textures, generating realistic and professional quality images.
** Tone Mapping HDR **
The tone mapping algorithm can be used on a single image and is suitable for moving objects or scenes that are not possible to be captured in three independently exposed frames.
Since version 2.2
* tone mapping
* workflow for fusing already captured set of frames
* 12 filters (including 4 HDR filters)
* configurable aspect ratio
Since version 3.1
* anisotropic alignment algorithm for hand-held HDR shooting (blurring caused by hand shaking is removed)
* self timer
* virtual horizon
* composition grid
* share button
* manager for application internal storage
* batch processing workflow
Since version 3.5.2
* manual capture mode
* new HDR filters
* improved storage manager
* exposure bracketing mode
* faster capture of HDR frames on Lumia devices
* support for HTC 8S
New in build 3.5.4
* full support for Huawei Ascend W1
* stability improvements for 512MB RAM size devices
* user interface tweaks
Note: the text "captured by HDR Photo Camera" displayed in Camera Roll below some of the images is not advertising. Instead it is the standard text displayed by WP8 for all rich media applications.
Publisher
intellsys
App requires
video and still capture
data services
movement and directional sensor
camera
HD720P (720×1280)
WVGA (480×800)
WXGA (768×1280)
Supported languages (2)
EnglishEnglish (United States)
SPONSORED