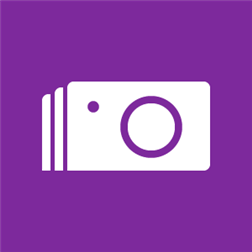 Description
Nokia Smart Camera shoots a sequence of photos, making it easier to capture great moments. Either choose your Best Shot or combine the photos into one picture using these amazing features:
Motion Focus – add blur to emphasize motion
Action Shot – add a strobe effect to show action
Remove Moving Objects – remove unwanted objects
Change Faces – choose the best faces for great group shots
Apply an effect right away, or save the sequence to edit it later. When you're done, share your pictures directly with friends.
– New Effect – Motion Focus
– The last edit session for each of the 5 Smart Camera Effects (Best Shot, Action Shot, Motion Focus, Change Faces, Remove Object) will be saved so you can continue later.
– Speed Improvements
– Updated with support for more devices.
SPONSORED

Exclusively for Nokia Lumia
Screenshots
Info
Download size
6 MB
App requires
video and still capture
phone identity
owner identity
video and still capture
media playback
data services
movement and directional sensor
WVGA (480×800)
WXGA (768×1280)
Supported languages (50)
العربيةAzərbaycan dili (Azərbaycan)БеларускаябългарскиCatalàčeštinadanskDeutschΕλληνικάEnglishEnglish (United States)Español (España, alfabetización internacional)español (México)eestiفارسىsuomiFilipinofrançaisעבריתहिंदीhrvatskimagyarBahasa Indonesiaitaliano日本語Қазақ한국어lietuviųlatviešuмакедонски јазикBahasa Melayunorsk (bokmål)Nederlandspolskiportuguês (Brasil)português (Portugal)românăрусскийslovenčinaslovenskiShqipsrpskisvenskaไทยTürkçeукраїнськаO'zbekchaTiếng Việt中文(简体)中文(繁體)
SPONSORED