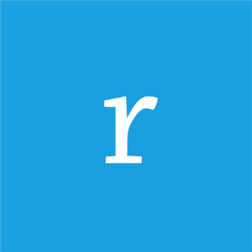 Description
The future of Reddit on the Windows Phone Platform!
"Brand new to the market, this is probably the best Reddit app we've seen for WP." – Joel Willians, Nokia
"Readit is the most stunning Reddit client for Windows Phone, period. Readit's design is one of the top we've seen for any Windows Phone app, let alone one dedicated for Reddit." – Daniel Rubino, Editor-in-Chief -WPCentral.com
Honorable Mentions:
WPCentral.com – Editor's Choice for Best Reddit Client
Welcome to Readit! A beautiful, well-crafted Reddit app for the Windows Phone Platform. From features like live tiles, a stunning interface, and complete markdown support, you are missing out if you aren't using Readit for your Reddit browsing habits on Windows Phone. Readit supports so many features, including the following:
• Live Tiles
• Lock Screen Backgrounds
• Lock Screen Notifications
• Toast Notifications
• Pinning Subreddits to your start screen for easy access
• Swipe View
• Complete Imgur integration with native Album browsing
• Gilded comments indicator
• Complete Reddit markdown support
• Very high performance
• Customizable Theme
• A stunning and beautiful interface
• Many more features
SPONSORED

Grab our app, rate it and stop on by /r/ReaditForWP and give us some feedback or post general questions. We will be happy to answer you.
Check /r/readitforwp for the most recent changelog.
Screenshots
Info
Download size
6 MB
Works with
Windows Phone 8
Windows Phone 7.5
App requires
media playback
data services
movement and directional sensor
HD720P (720×1280)
WVGA (480×800)
WXGA (768×1280)
photo, music, and video libraries
$1.99(full version)
SPONSORED