Description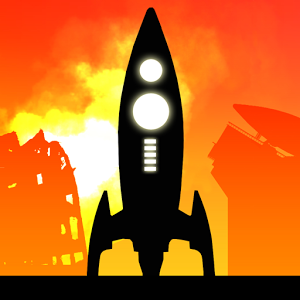 Escape before it's too late.
Travel with your rocket through a world in destruction and save the humans abandoned to their fate!
Building are collapsing, mountain are sinking into the ground, constructions are under attack… Humans are panicking and can only hope for one thing, being rescued by your rocket, which really seems like their last hope!
SPONSORED

◉ 1 button Gameplay
◉ Two game modes : Adventure and Daily Challenge
◉ Tens hours of game play in adventure mode!
◉ A new challenge each day
Screenshots
Permission
Version 1.0 can access:
modify or delete the contents of your USB storage
read the contents of your USB storage
modify or delete the contents of your USB storage
read the contents of your USB storage
full network access
view network connections
Size: 43 MB
Version: 1.0
SPONSORED