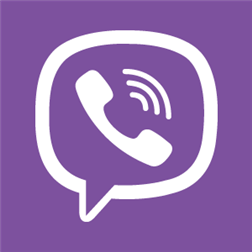 Description
Viber lets everyone in the world connect. Freely. More than 200 million Viber users call, text, and send photos worldwide – for free.
Viber is available for Windows Phone, Android, iPhone® and other smartphones. We are constantly introducing new features, platforms and possibilities.
Viber is completely free with no advertising and we value your privacy.
Viber integrates with your phone to provide the best VoIP experience. It syncs with your contact list, automatically detecting which of your contacts already have Viber. Your phone number is your user ID, so you don't need a username and password.
– Support for the all new Viber Desktop – on Windows and Mac OS!
– Free calls with HD sound quality
– Free text and photo messaging
– Send stickers and emoticons, making messaging fun!
– Share photos on Viber directly from your device's photo gallery
– Connect with your friends in group conversations of up to 40 participants
– Share your location in messages
– Live Tiles
– Pin conversations to your home screen
– Lock screen notifications
SPONSORED

Localized to: Arabic, Catalan, Czech, Danish, German, Greek, Spanish, Finnish, French, Hebrew, Hungarian, Indonesian, Italian, Japanese, Korean, Malay, Dutch, Norwegian, Polish, Portuguese (Portugal), Portuguese (Brazil), Russian, Swedish, Thai, Turkish, Vietnamese, Chinese Simplified, Chinese Traditional, Hindi and Tagalog.
__________
(*) Network data charges may apply
Screenshots
Info
Download size
10 MB
App requires
appointments
contacts
phone identity
owner identity
video and still capture
location services
maps
media playback
microphone
data services
push notification service
movement and directional sensor
VOIP calling
HD720P (720×1280)
WVGA (480×800)
WXGA (768×1280)
Supported languages (31)
العربيةCatalàčeštinadanskDeutschΕλληνικάEnglish (United States)Español (España, alfabetización internacional)suomiFilipinofrançaisעבריתहिंदीmagyarBahasa Indonesiaitaliano日本語한국어Bahasa Melayunorsk (bokmål)Nederlandspolskiportuguês (Brasil)português (Portugal)русскийsvenskaไทยTürkçeTiếng Việt中文(简体)中文(繁體)
SPONSORED
More Free Games & Apps Downloads: