Description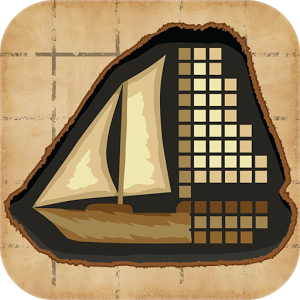 Nonograms are logic puzzles with simple rules and challenging solutions, keep you playing them!Fill the cells according to numbers at the side of the grid to discover a hidden picture. It's also known as Picross, Griddlers, Hanjie and Japanese crosswords.
★ TONS OF PUZZLES
– more than 1000 different nonograms: animals, plants, people, tools, buildings, foods, sports, transports, music, professions, cars and more!
★ DIFFERENT SIZES
– ranging from small 10×10 and normal 20×20 to large 90×90!
★ GREAT TIME KILLER
– will keep you entertained in waiting rooms!
★ LIKE SUDOKU
– but it's with images and way more fun!
★ A MENTAL WORKOUT
– exercise your brain!
★ WELL DESIGNED
– it's intuitive and beautiful
★ ENDLESS PLAYING
– unlimited number of random nonograms! You will never get bored with this puzzles!
★ NO TIME LIMIT
– it's so relaxing!
SPONSORED

★ NO WIFI? NO PROBLEM!
– you can play picross offline!
★ PLAY ALL NONOGRAMS FOR FREE
– by watching ads (or buy the Premium key to get the full access)
Nonogams, also known as pic-a-pix, paint by numbers puzzles, crucipixel, edel, figurepic, grafilogika, japanilaiset, karala, kare, logicolor, logigraphe, oekaki, pikurosu or ristikot, started appearing in Japanese puzzle magazines. Non Ishida published three picture grid puzzles in 1988 in Japan under the name of "Window Art Puzzles". Subsequently in 1990, James Dalgety in the UK invented the name Nonograms after Non Ishida, and The Sunday Telegraph started publishing them on a weekly basis.
Screenshots
What's New
New puzzles
Bug fixes
Permission
This app has access to:
modify or delete the contents of your USB storage
read the contents of your USB storage
modify or delete the contents of your USB storage
read the contents of your USB storage
control vibration
full network access
view network connections
Size: 23 MB
Version: 2.2.80
SPONSORED