Description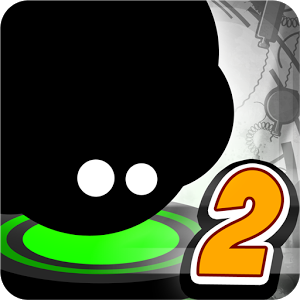 The sequel of the popular rhythm-based platform game has arrived!
☆☆ More than 10 million downloads from Give It Up! worldwide. ☆☆
Give It Up! 2 combines the best features of platform and rhythm games, bringing the best Give It Up! ever. Play with Blob or one of his friends in a unique and surreal grayscale world full of deadly spikes and platforms.
One-tap gameplay, numerous challanges
• Difficulty varies: practice a lot and level up!
• 18 exciting stages: proceed in an order of your choice.
• Tap to the rhythm of the music and jump across the platforms!
• Watch out for spikes, steps and other obstacles!
• Discover hidden stages!
• Jump like a pro: accomplish 3 starts on every stage!
Interactive music
• New original soundtrack
• The multi-layered music changes dinamically during the game.
SPONSORED

Screenshots
What's New
Two new original song added to the game.
You can select what song should play on each stage.
 Additional performance improvements.
Permission
Version 1.3.1 can access:
read phone status and identity
modify or delete the contents of your USB storage
read the contents of your USB storage
modify or delete the contents of your USB storage
read the contents of your USB storage
read phone status and identity
full network access
view network connections
Size: 44 MB
Version: 1.3.1 
SPONSORED