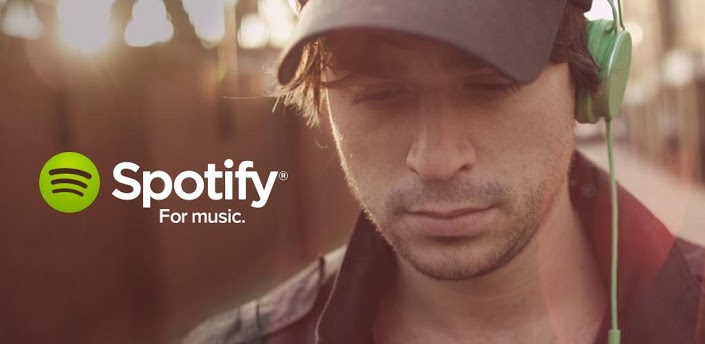 Description
With the Spotify app and a Spotify Premium subscription you can listen to unlimited music on your mobile. Try it free for 48 hours.
Premium 48-hour free trialIf you haven't tried Premium before, you can try it for 48-hours, completely free. Just download the app and log in using your Facebook account*. 

After your trial, you can still listen to your own music, or subscribe to…
Spotify Premium
Premium is the top-of-the-range Spotify experience. Now you can sync all your favourite playlists to your phone and listen offline. Or go online and stream anything you like from the Spotify library. It's access all areas with Premium.
SPONSORED

Praise for Spotify
– "Spotify is so good" – Mark Zuckerberg – CEO and Founder of Facebook
– "The celestial jukebox is no pipe dream; it's here now." – Time
– "Spotify makes music fun again, just like the iPod did nearly 10 years ago." – Billboard.biz
Spotify Premium features
• Instant access to millions of songs
• Stream online
• Listen offline – no mobile connection needed
• Share music with your friends
• Star your favourite tracks
• Wirelessly sync your own music to your Android
• Create and sync playlists
• Send the music you're enjoying direct to Last.fm & Facebook
App Screenshots
What's New
What's in this version:
New: Spotify now works in landscape mode.
Permissions
THIS APPLICATION HAS ACCESS TO THE FOLLOWING:
NETWORK COMMUNICATION

FULL NETWORK ACCESS

Allows the app to create network sockets and use custom network protocols. The browser and other applications provide means to send data to the internet, so this permission is not required to send data to the internet.

CONTROL NEAR FIELD COMMUNICATION

Allows the app to communicate with Near Field Communication (NFC) tags, cards, and readers.

PHONE CALLS

READ PHONE STATUS AND IDENTITY

Allows the app to access the phone features of the device. This permission allows the app to determine the phone number and device IDs, whether a call is active, and the remote number connected by a call.

STORAGE

MODIFY OR DELETE THE CONTENTS OF YOUR USB STORAGE

Allows the app to write to the USB storage.
NETWORK COMMUNICATION

VIEW NETWORK CONNECTIONS

Allows the app to view information about network connections such as which networks exist and are connected.

VIEW WI-FI CONNECTIONS

Allows the app to view information about Wi-Fi networking, such as whether Wi-Fi is enabled and name of connected Wi-Fi devices.

SYSTEM TOOLS

SEND STICKY BROADCAST

Allows the app to send sticky broadcasts, which remain after the broadcast ends. Excessive use may make the device slow or unstable by causing it to use too much memory.

TEST ACCESS TO PROTECTED STORAGE

Allows the app to test a permission for USB storage that will be available on future devices.

AFFECTS BATTERY

PREVENT DEVICE FROM SLEEPING

Allows the app to prevent the device from going to sleep.

AUDIO SETTINGS

CHANGE YOUR AUDIO SETTINGS

Allows the app to modify global audio settings such as volume and which speaker is used for output.
VERSION:0.6.2.64
SIZE:4.0M
SPONSORED