HelloFresh – More Than Food!
Description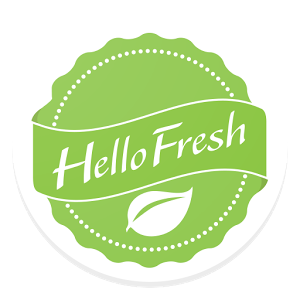 Each week, HelloFresh delivers a box full of delicious recipes and fresh food to your door. Cooking healthy meals has never been so easy!
Whether you're a HelloFresh customer, or you're just interested in exploring our recipes and learning tips to cook easy meals with fresh food, download our app for FREE today!
APP FEATURES:
– Delicious, healthy recipes that you can explore, sort, save to favorites, rank, and share with your friends and family.
– Cooking tips and tricks, along with step-by-step guides to help you cook your meals.
– Details about your upcoming delivery as well as a cooking mode control will be available on your built-in timer.
– Flexible online account where you can easily update your meal selections or subscription settings at any time. An interactive calendar to notify you about possible delivery changes.
– Order status updates to help you plan ahead, and keep your mind at ease.
What is HelloFresh? We're a leading meal-kit delivery service that creates a variety of healthy and delicious recipes each week. You select your favorites, and we ship you all the fresh pre-measured food for free in a box. Our easy 5-6 step recipes are cooked in around 30 minutes. So, ditch the stressful meal planning, skip the supermarket lines and forget takeout. You deserve hassle-free, fresh and easy meals to cook at home, every night of the week!
SPONSORED

**********
Last but not least, we've got some big news: Jamie Olivier and HelloFresh are combining forces to get people cooking nutritious, tasty food from scratch and we're over the moon about it! Click here to learn more: https://www.hellofresh.com/jamie-oliver/
**********
If you need help or have any suggestion, email us at [email protected]. We'd love to hear from you. Follow us on Facebook (fb.com/hellofreshUS) and Twitter (@hellofreshUS). If you like the service, please take a few minutes to review our app.
Screenshots
What's New
Stability Improvements
Permission
Version 1.0.0.4 can access:
precise location (GPS and network-based)
modify or delete the contents of your USB storage
read the contents of your USB storage
modify or delete the contents of your USB storage
read the contents of your USB storage
receive data from Internet
full network access
view network connections
prevent device from sleeping
control vibration
Size: 11 MB
Version: 1.0.0.2
SPONSORED