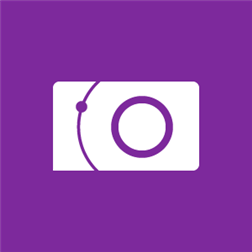 Requires a Nokia Lumia 1020, 925, 928 or 920 with the Lumia Amber software update. Nokia Pro Camera takes truly stunning photos, and is perfect for anyone who wants more out of their camera.
The camera works great in auto-mode, yet has easy access to reframing where you can rotate, scale and change the aspect ratio of your pictures. And when you want to create that perfect composition, go to the manual controls to change exposure, shutter speed, ISO, white balance and focus.
Current camera settings are clearly displayed on screen so you can see if you need to make any adjustments. The framing grids help you line up your shot. Plus, for the first time ever for Nokia Lumia, we've included HD video that records high-quality stereo sound.
Nokia Pro Camera gets the most out of the Nokia Lumia camera, helping you take fantastic full-resolution photos that you'll want to share.
To get the latest software updates for your phone, go to Settings > Phone Update. You can also find out more about the Lumia Amber software update online at nokia.com/lumia-update.
Exclusively for Nokia Lumia
Publisher
Nokia Corporation
App

requires
video

and still capture

phone

identity

owner

identity

video

and still capture

location

services

media

playback

microphone

data

services

movement

and directional sensor
HD720P (720×1280)
WVGA (480×800)
WXGA (768×1280)
Supported languages (50)
العربيةAzərbaycan dili (Azərbaycan)БеларускаябългарскиCatalàčeštinadanskDeutschΕλληνικάEnglishEnglish (United States)Español (España, alfabetización internacional)español (México)eestiفارسىsuomiFilipinofrançaisעבריתहिंदीhrvatskimagyarBahasa Indonesiaitaliano日本語Қазақ한국어lietuviųlatviešuмакедонски јазикBahasa Melayunorsk (bokmål)Nederlandspolskiportuguês (Brasil)português (Portugal)românăрусскийslovenčinaslovenskiShqipsrpskisvenskaไทยTürkçeукраїнськаO'zbekchaTiếng Việt中文(简体)中文(繁體)
SPONSORED