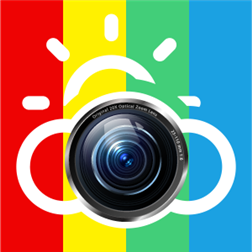 Download
This is not another boring weather forecast app ;)!
It's the #1 Weather app in the USA, Japan, China, UK, Brazil, Italy and other 100 countries
Downloaded over 12,000,000 times!
SPONSORED

Check out what others have said about us:
– "If you want to take your Instagram photos to another level, this just might be the perfect application for you." Makeusof.com
– "Instaweather – the social side of getting wet, soaking up the sun" macworld.co.uk
How does it work?
With Instaweather, share the weather and forecast from your current location – on top of your favorite Phone photo.
• In seconds, tell your friends the weather – use inspirational and informative images to share quickly and easily
• Get access to more than 30 different skins – from current temperature and simple info about the location to very detailed forecast with air pressure, temperature, rain, wind power and direction
• You can also choose the period of the displayed forecast: today, next couple of days or a whole week.; it also works with Celsius & Fahrenheit, kilometers & miles.
• Share it everywhere: Facebook, Twitter, Instagram (use Hipstamatic Oggl for upload) or send it via SMS or email
Install and share the weather with friends! Let the good weather always be with you!
Screenshots
Info
Download size
10 MB
App requires
phone identity
owner identity
video and still capture
location services
data services
push notification service
SD card
movement and directional sensor
HD720P (720×1280)
WVGA (480×800)
WXGA (768×1280)
SPONSORED