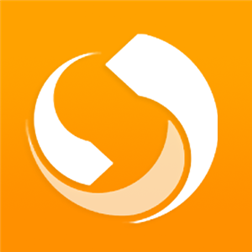 SPONSORED

Description
★★★★ For Windows Phone 8 ★★★★
Fuse is a rich newsreader designed exclusively for your Windows Phone
Browse all your favorites feeds in a beautifully designed app. Featuring 3 unique and attractive themes and lightning-fast performance, Fuse will be your ideal and indispensable companion for your windows phone
Download all articles to read them offline !
★★★★★ Features ★★★★★
– live tiles
– in-app youtube video player
– lock rotation
– Add your rss feeds and youtube channels
– Google Reader integration
– Group your feeds in categories
– instapaper & pocket
– unified feeds : add your google reader feeds from a category as an unique feeds !
– easily manage and sort your feeds
*** Work Offline
Fuse allows you to use the app even when there is no internet connection. All data and images are stored by the application so you can download feeds online and use those later when you are offline.
*** Three Applications In One
Fuse has three unique themes for three different user experiences.
– Ribbon : displays your feeds in the form of ribbons, for direct access to information
– Ipsum : a clear and clean theme based on typography, use gestures to manipulate news
– Square : a dynamic and unique theme. Retrieve your news on the move with an unique and visual experience
Screenshots
Info
Download size
3 MB
Works with
Windows Phone 8
Windows Phone 7.5
App requires
phone identity
owner identity
location services
media playback
data services
movement and directional sensor
HD720P (720×1280)
WVGA (480×800)
WXGA (768×1280)
photo, music, and video libraries
Supported languages (4)
DeutschEnglishespañolfrançais
SPONSORED