Description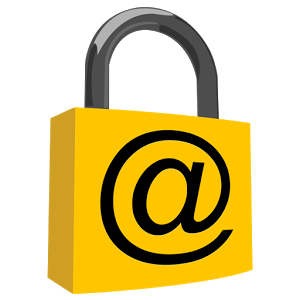 Keeper is the world's best and most downloaded password manager and secure digital vault. With Keeper you can protect and manage your passwords and other secret information directly from your Android device.
Every day millions of people use Keeper to protect their most sensitive and private info, preventing against hackers and data theft. If you are looking for a security app that protects your passwords & photos and keeps your data safe and encrypted: this is for you.
Our unique Android password manager and security app has been featured in CBS, ABC, NBC, Fox, Forbes, Inc, Success, Yahoo and many more. Now it's your turn to download and try it Free from the Google Play app store.
Features that Protect You
• Store and organize unlimited passwords from your Android phone or tablet
• Login with your fingerprint and keep your records 100% secret
• Protect against hackers and data theft – keep your private information secure
• Encrypt everything in your vault with AES-256 and PBKDF2
• Generate strong, random and secure passwords, directly from Android
• Auto-fill Passwords in apps and websites with KeeperFill™
• Save and hide private files, photos and videos in your vault – full privacy control
• Take private photos inside your own encrypted safe
• Share records with other Keeper users
• Access on all your devices and computers with our secure access login
• Sync instantly between devices, computers and browsers
• Authenticate with Two-Factor Keeper DNA™
• Login with your Android Wear device
• Add SMS, Authenticator and other 2FA systems
• Control logout timer for theft prevention
• Backup unlimited records to your private cloud – 100% safe cloud vault
• Protect your vault with self-destruct
• Customize fields and templates
• Add background themes
• Zero-Knowledge security architecture
• TRUSTe and SOC-2 certified platform
Pricing
SPONSORED

• Keeper offers free storage on your device
• Unlimited Sync & Backup is free during trial period and requires subscription thereafter
Keeper, Password Keeper and the Keeper logo are registered trademarks of Keeper Security, Inc. U.S. Patent No. 8,656,504, 8,868,932 and 8,738,934. Patents Pending.
Screenshots
What's New
Get the latest version of Keeper to protect yourself, your family and your business.
– Improved usability and UI
– KeeperFill™ can now be activated by tapping the "keyboard" icon on your Marshmallow device or selecting the KeeperFill keyboard from the notification drawer
– Ability to flag records as 'Watch Favorites' and view them on your Android Wear device
– Enhancements for our business customers to align with their organizational structure and processes
Love Keeper? Post a review.
Permission
This app has access to:
read your Web bookmarks and history
retrieve running apps
read your own contact card
add or remove accounts
find accounts on the device
find accounts on the device
read your contacts
read phone status and identity
modify or delete the contents of your USB storage
read the contents of your USB storage
modify or delete the contents of your USB storage
read the contents of your USB storage
read phone status and identity
receive data from Internet
update component usage statistics
modify secure system settings
control vibration
run at startup
draw over other apps
create accounts and set passwords
prevent device from sleeping
view network connections
modify system settings
full network access
Size: 15 MB
Version: 9.3.2
SPONSORED