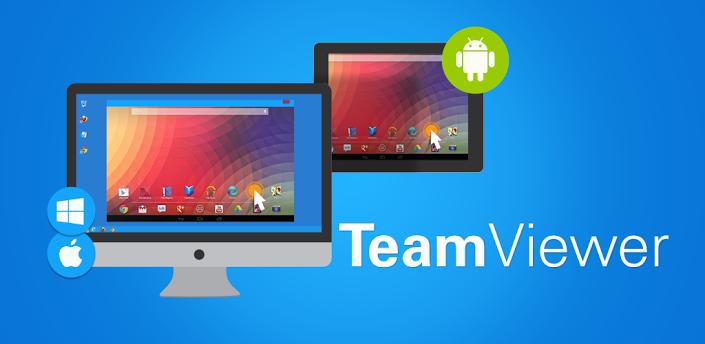 Description
Get support for your mobile device from any Windows or Mac computer! You can now receive technical remote support for your mobile devices. Technicians have the ability to chat, transfer files back and forth, view device information, stop processes, push and pull Wi-Fi settings, and much more.It is even possible for your device (Samsung, Sony, Alcatel One Touch / TCL, Medion and more) to be remotely controlled, allowing the technician to access your device as if it were in their own hands.
Features:
• Chat
• View device information
• Remote Control
• File transfer
• App list (Uninstall apps)
• Process list (Stop processes)
• Push and pull Wi-Fi settings
• View system diagnostic information
• Real-time screenshot of the device
• Store confidential information into the device clipboard
• Secured connection with 256 Bit AES Session Encoding
It has never been easier to troubleshoot devices!
SPONSORED

Quick Guide:
1. Download and launch the app.
2. The other side, (e.g. the support technician), needs to install and start the TeamViewer full version on his/her computer (download at www.teamviewer.com).
3. Pass your ID on to your trusted technician, who is using the TeamViewer full version.
Visit Developer's Website›Email Developer›
App Screenshots
Videos
https://www.youtube.com/watch?feature=player_embedded&v=nTsKqZvyWyU\
Permissions
THIS APPLICATION HAS ACCESS TO THE FOLLOWING:
NETWORK COMMUNICATION

FULL NETWORK ACCESS

Allows the app to create network sockets and use custom network protocols. The browser and other applications provide means to send data to the internet, so this permission is not required to send data to the internet.

CONNECT AND DISCONNECT FROM WI-FI

Allows the app to connect to and disconnect from Wi-Fi access points and to make changes to device configuration for Wi-Fi networks.

PHONE CALLS

READ PHONE STATUS AND IDENTITY

Allows the app to access the phone features of the device. This permission allows the app to determine the phone number and device IDs, whether a call is active, and the remote number connected by a call.

STORAGE

MODIFY OR DELETE THE CONTENTS OF YOUR USB STORAGE

Allows the app to write to the USB storage.

BLUETOOTH

PAIR WITH BLUETOOTH DEVICES

Allows the app to view the configuration of Bluetooth on the device, and to make and accept connections with paired devices.
DEVELOPMENT TOOLS

READ SENSITIVE LOG DATA

Allows the app to read from the system's various log files. This allows it to discover general information about what you are doing with the device, potentially including personal or private information.

NETWORK COMMUNICATION

VIEW NETWORK CONNECTIONS

Allows the app to view information about network connections such as which networks exist and are connected.

VIEW WI-FI CONNECTIONS

Allows the app to view information about Wi-Fi networking, such as whether Wi-Fi is enabled and name of connected Wi-Fi devices.

SYSTEM TOOLS

MEASURE APP STORAGE SPACE

Allows the app to retrieve its code, data, and cache sizes

TEST ACCESS TO PROTECTED STORAGE

Allows the app to test a permission for USB storage that will be available on future devices.

AFFECTS BATTERY

PREVENT DEVICE FROM SLEEPING

Allows the app to prevent the device from going to sleep.

YOUR APPLICATIONS INFORMATION

CLOSE OTHER APPS

Allows the app to end background processes of other apps. This may cause other apps to stop running.

DEFAULT

ACCESS SURFACEFLINGER

Allows the app to use SurfaceFlinger low-level features.

READ FRAME BUFFER

Allows the app to read the content of the frame buffer.

PRESS KEYS AND CONTROL BUTTONS

Allows the app to deliver its own input events (key presses, etc.) to other apps. Malicious apps may use this to take over the device.
VERSION:8.0.1262
SIZE:5.1M
SPONSORED