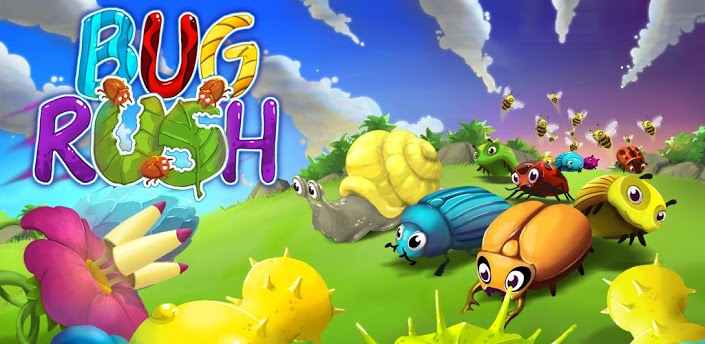 SPONSORED

Description
Dinner is served and bug soup is on the menu! In this floral inspired tower defence game you control a colourful selection of carnivorous plants; deadly and determined not to let a single insect cross the garden. Plant your plants in intricate mazes and watch in amazement as bug squash carnage ensues.If you are into tower defense games like Robo Defense, Fieldrunners, Bloons TD, Plants vs Zombies, Grave Defense or desktop TD you will love Bug Rush.
Key features:
★ Different, highly specialized species of killer plants sporting spiky thorns, poisonous slime and other grueling bio hazards to stop the insect horde.
★ Wide variety of unique enemy insects that are guaranteed to keep you challenged and on your toes.
★ Endless defense combinations to try out.
★ Campaign with many hours of addictive gameplay.
★ Mean bosses and the mighty Insect Queens – defeat them or watch in horror as they march through your defenses!
Get it while it's free!
App Screenshots
Videos
What's New
What's in this version:
Further bug hunting executed.
Permissions
THIS APPLICATION HAS ACCESS TO THE FOLLOWING:
NETWORK COMMUNICATION

FULL NETWORK ACCESS

Allows the app to create network sockets and use custom network protocols. The browser and other applications provide means to send data to the internet, so this permission is not required to send data to the internet.
NETWORK COMMUNICATION

VIEW NETWORK CONNECTIONS

Allows the app to view information about network connections such as which networks exist and are connected.
VERSION:1.15
SIZE:13M
SPONSORED