Description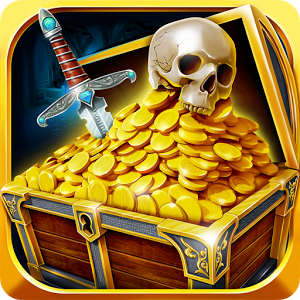 Plunge into fierce turn-based squad battles in World of Dungeons, the new dark fantasy RPG. Build your squad of fearless heroes and set off to explore the infernal worlds where you'll wage your own wars against the undead, monsters and demons.
Train your heroes in any of the 6 classes, equip them with weapons and armor – and then unleash your squad's might and magic on the evil Bosses who are desperate eager to reap your soul!World of Dungeons is a hardcore saga that combines the strategy and tactics of war-games and TBS with the ambiance of classic RPGs.
World of Dungeons: become the lord of Chaos and Darkness!FREE TO PLAY: NO RESTRICTIONS. Access any item, hero or artifact just by playing the game.Try an unusual combination of genres: TBS, war-game and rogue-like RPG.
Explore new worlds: the Gothic Necropolis, the bloodcurdling Tartar, the frozen Helheim.
SPONSORED

Enjoy simple controls: no unnecessary windows, scroll bars, or switches.
Dive into fast-paced battles: 5-15 minutes per dungeon or Boss.
Equip your heroes with hundreds of weapons and armor pieces of 6 rarity levels.
Choose from 6 classes and hundreds of abilities and spells, forming a huge web of skills.
Find new worlds, heroes, classes and weapons in regular future updates.
Screenshots
Permission
Version 1.0.0 can access:
find accounts on the device
find accounts on the device
read phone status and identity
modify or delete the contents of your USB storage
read the contents of your USB storage
modify or delete the contents of your USB storage
read the contents of your USB storage
Wi-Fi connection information
Device ID & call information
read phone status and identity
modify/delete internal media storage contents
change screen orientation
receive data from Internet
read Home settings and shortcuts
write Home settings and shortcuts
full network access
view network connections
prevent device from sleeping
install shortcuts
uninstall shortcuts
Size: 49 MB
Version:1.0.0
SPONSORED