Description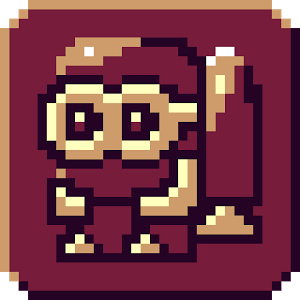 ROCKETFELLA is an infinite climber featuring goon-smashing terrain-destroying palette-switching madness that has been called 'Downwell but up', 'Spelunky but up', and 'Jetpack Joyride but up' by press and fans alike.
Use the force of your jetpack to smash through platforms, roasting goons as you go! Keep an eye out for a safe place to land to re-fuel your jetpack. Take a hit and your jetpack becomes less reliable – collect canisters to repair it. The higher you get, the greater the resistance – giant drills, snipers, and other jetpack-powered goons await you the higher you climb!
"A very catchy title: those who love the retro pixelated style will be thrilled." ★★★★
Android Zone
"Rocketfella is off doing its own thing with a big emphasis on crazy jetpack fueled antics over gunplay and a more integral element to its environmental destruction mechanics … Keep an eye out for this one."
Super Game Droid
FEATURES:
– 5 unique game-changing jetpacks*
– 6 thundering chiptunes by 6 talented artists
– 7 unlockable palettes*
– Infinite smashable terrain
– 3 control modes (on-screen buttons, touch'n'tilt and touch anywhere)
– Classic four-colour pixel art in a swappable palette
* = PRO only.
SPONSORED

Screenshots
What's New
VERSION 1.200
– Massive performance increases
– Third Uncle's 'Wu Chip' added to soundtrack
– Minor soundtrack changes
VERSION 1.150
– SOUNDTRACK UPDATE: 6 thumping thundering chiptunes to serenade your ascent
VERSION 1.140
– Clarified 'Pro' purchases and added multilingual dialog
VERSION 1.139
– Bugfix: Challenges would not register the smashing of regular blocks.
This version is only compatible with ARM devices – X86 build to follow.
Permission
Version 1.200 can access:
full network access
view network connections
Size: 36 MB
Version: 1.200
SPONSORED