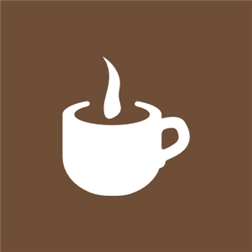 Description
More accurate than Google or Bing. Find, pin, call, and get turn by turn navigation to a nearby Starbucks™ location with Nokia HERE Drive, Maps or Transit.
SPONSORED

Easy to see list of the Store's features makes it easy to pick a store. You can quickly share the location via your social networks, email or messaging.
This free app is packed with features for your coffee loving delight. Enjoy!
Changelog:
1.3 – Nokia HERE support added (Drive, Walk & Transit), Updated live tiles to full WP8 resolution, Radius and Return Limit settings now saved in memory, fix bug where no stores are found, fixed bug when refreshing list, old items stayed on the map, changed "subCountry" field to "Country", widened area on details page for cleaner layout.
1.2.312 – Icons replaced with higher res version. Fixed a bug that would prevent search results when specialty stores were nearby. Fixed bug if app was opened and all stores are closed. Added ability to removed ads.
1.2.309 – bug fixes, "other" menu UI redesign, privacy policy added
1.2- updated with newer API for super-accurate results. Cleaned up UI, added radius feature to settings and numerouss smaller improvements available for Windows Phone 8
1.1- updated to Windows Phone 8
1.0- initial release to Windows Phone 7
Screenshots
Info
Download size
3 MB
App requires
contacts
phone identity
owner identity
location services
photos library
data services
phone dialer
movement and directional sensor
web browser component
HD720P (720×1280)
WVGA (480×800)
WXGA (768×1280)
SPONSORED
More Free Games & Apps Downloads: