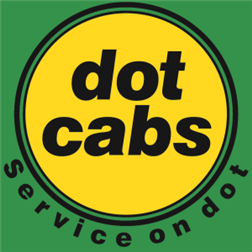 Description
Dotcabs App helps you to book a cab(Indica, Verito or Innova) in Hyderabad by choosing among different applicable tariff types within seconds. The app also offers come cool discounts.
Features:
• Option to choose Pickup location from set of predefined important places.
• Save home/office or any other address for quick access.
• Search for address using keywords or pan on map for exact pickup.
• Calculates the approximate distance between pickup and destination
• Shows only tariffs applicable for the selected route.
• Discounts are calculated wherever applicable.
• Option to book cab for others.
SPONSORED

• Option to cancel the booking made through app.
• Gets driver details like name, Cab Reg No, Mobile No, Photo and how far away he is from pickup point, 30 mins prior pickup.
• View history of bookings.
Screenshots
Info
Publisher
Dotcabs
App requires
location services
maps
media playback
data services
movement and directional sensor
HD720P (720×1280)
WVGA (480×800)
WXGA (768×1280)
SPONSORED
More Free Games & Apps Downloads: