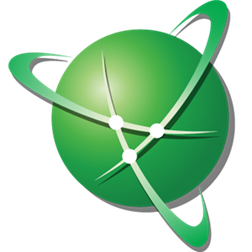 SPONSORED

Description
Navigation maps of Albania, Argentina, Belarus, Belize, Bosnia and Herzegovina, Bulgaria, Danmark, Costa Rica, Croatia, Czech Republic, Estonia, Finland, Greece, Guatemala, Hungary, Honduras, Kazakhstan, Kyrgyz Republic, Lithuania, Latvia, Macedonia, Mexico, Montenegro, Moldova, New Caledonia, Nicaragua, Norway, Panama, Poland, Romania, Russia, Salvador, Serbia, Slovakia, Sweden, Turkey, Ukraine, Uzbekistan, Venezuela.
• 30 days – free!
• Maps with high detail;
• Free interactive service Navitel.Friends;
• Instant routing;
• Free service "Navitel.Traffic" – information about traffiс jams all over the country;
• Traffic situation is taken into account when routing;
• Free services "Navitel.Traffic", Navitel.Friends", "Navitel.Events", "Navitel.SMS", "Navitel.Weather", Dynamic POI;
• 3D roads and 3D intersections;
• Automatic maps update (free!);
• Extensive POI database;
• Easy, clear and handy interface;
• Notification system of places with high attention – SPEEDCAMs (dangerous road segments, radars, etc.);
• Precise and timely sound prompts;
• Easy-to-use types of objects searching;
• Configurable interface.
IMPORTANT!
USE OF GPS MAY DECREASE WORK TIME OF DEVICE BATTERY.
CONTINUED USE OF GPS RUNNING IN THE BACKGROUND CAN DRAMATICALLY DECREASE BATTERY LIFE.
Screenshots
Info
Download size
< 1 MB
Works with
Windows Phone 8
Windows Phone 7.5
App requires
contacts
phone identity
location services
data services
WVGA (480×800)
media playback
movement and directional sensor
HD720P (720×1280)
WXGA (768×1280)
Supported languages (24)
Azərbaycan­ılıбългарскиčeštinaDeutschΕλληνικάEnglish (United States)españoleestiفارسىsuomifrançaismagyaritalianolietuviųlatviešupolskiPortuguêsromânăрусскийslovenčinaTürkçeукраїнськаAzərbaycan dili (Azərbaycan)português (Portugal)
SPONSORED