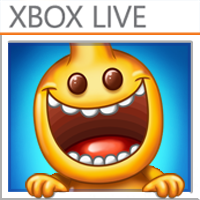 Monster thugs are on the loose harassing the inhabitants of the colorful world of Monster Island. Now, it's up to you and your arsenal of mini-monster bombs to get rid of this plague of unwanted visitors. Can you stand against such mischievous foes?
Unlock five different monster bombs, each with its own abilities: Rocko, Sticky, Xplode, Blui and the fearsome Don Tonator! Toss them at enemies over 3 worlds and 200 reactive puzzles which will dazzle you for many hours of unparalleled fun.
Change your character in the store to get new and cool looks.
KEY FEATURES:
* 252 levels over 4 different islands (and more to come!)
* Choose one of 12 unique heroes
* Leader Boards and Achievements
* Interactive tutorial to learn how to play
Try also the free web version of Monster Island on our website:
Publisher
Miniclip
SPONSORED

Works with
Windows Phone 8
Windows Phone 7.5
App

requires
Xbox

phone

identity

owner

identity

photo

, music, and video libraries

data

services

movement

and directional sensor
HD720P (720×1280)
WVGA (480×800)
WXGA (768×1280)
Supported languages (6)
DeutschEnglishespañolfrançaisitalianoportuguês (Brasil)
SPONSORED