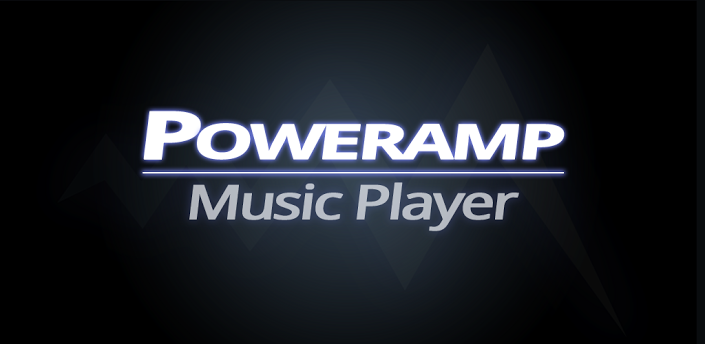 Description
Poweramp is a powerful music player for Android.Follow us on twitter @Poweramp2 to get instant updates on app development progress, feature spotlight, theme sharing, take part in giveaways and even chances for free copies of Poweramp.
Please check Common Questions/Answers below in the description.
Key Features:
– plays mp3, mp4/m4a (incl. alac), ogg, wma*, flac, wav, ape, wv, tta, mpc, aiff (* some wma pro files may require NEON support)
– 10 band optimized graphical equalizer for all supported formats, presets, custom presets
– separate powerful Bass and Treble adjustment
– stereo eXpansion, mono mixing, balance
– crossfade
– gapless
– replay gain
– plays songs from folders and from own library
– dynamic queue
– lyrics support, including lyrics search via musiXmatch plugin
– embed and standalone .cue files support
– support for m3u, m3u8, pls, wpl playlists
– OpenGL based cover art animation
– downloads missing album art
– 4 widget types with many selectable styles, advanced customization; Android 4.2 lock screen widgets
– configurable lock screen
– headset support, automatic Resume on headset and/or BT connection (can be disabled in settings)
– scrobbling
– tag editor
– visual themes, including support for external/3rd party skins
– fast library scan
– high level of customization via settings
SPONSORED

This version is 15 days full featured Trial. See Related Apps for Poweramp Full Version Unlocker or use Buy option in Poweramp settings to buy Full Version.
====
Common Questions/Answers for Poweramp v2.x:
Q. My songs are missing from folders/library.
A. Please ensure you have all your folders with music actually checked in Poweramp Settings => Folders and Library => Music Folders.
Your original Android Library is not changed, nor any files deleted.
Poweramp library is a separate, completely independent library. When you installed Poweramp 2.0, it just got filled with the files scanned from your sd card/other flash memory, as specified in Music Folders.
Q. Volume too low. Volume changes weirdly. Other volume issues.
A. Try to disable Direct Volume Control in Poweramp Settings => Audio => Advanced Tweaks.
Poweramp 2.x uses Direct Volume Control by default on 2.3+ mid-to-high end devices. On stock ROMs this produces much better audio output. But many custom/buggy ROMs, while supporting DVC, can fail with it.
Q. Can I get Poweramp v1.4 look?
A. You can download "Poweramp Classic Skin" on Market.
App Screenshots
Videos
What's New
What's in this version:
– each widget type now have selectable predefined styles and can be further customized/saved/exported/imported/shared
– widgets can be re-configured by pressing top-right corner (2.2+)
– 4×4 and 2×2 are now resizable on phones, all widgets – on tablets (3.1+)
– Disable Route Output Button option
– Album Art/Use 24-bit RGB option
– Look and Feel/General/Notification Album Art option for old Androids
– Arabic (BLueBLaze, mohjif)/Vietnamese (alienyd, robot_boy_tn, thanhtai2009)
– few issues fixed
Permissions
THIS APPLICATION HAS ACCESS TO THE FOLLOWING:
NETWORK COMMUNICATION

FULL NETWORK ACCESS

Allows the app to create network sockets and use custom network protocols. The browser and other applications provide means to send data to the internet, so this permission is not required to send data to the internet.

PAIR WITH BLUETOOTH DEVICES

Allows the app to view the configuration of Bluetooth on the device, and to make and accept connections with paired devices.

PHONE CALLS

READ PHONE STATUS AND IDENTITY

Allows the app to access the phone features of the device. This permission allows the app to determine the phone number and device IDs, whether a call is active, and the remote number connected by a call.

STORAGE

MODIFY OR DELETE THE CONTENTS OF YOUR USB STORAGE

Allows the app to write to the USB storage.

SYSTEM TOOLS

DISABLE YOUR SCREEN LOCK

Allows the app to disable the keylock and any associated password security. For example, the phone disables the keylock when receiving an incoming phone call, then re-enables the keylock when the call is finished.
HARDWARE CONTROLS

PREVENT DEVICE FROM SLEEPING

Allows the app to prevent the device from going to sleep.

CHANGE YOUR AUDIO SETTINGS

Allows the app to modify global audio settings such as volume and which speaker is used for output.

NETWORK COMMUNICATION

VIEW NETWORK CONNECTIONS

Allows the app to view information about network connections such as which networks exist and are connected.

SYSTEM TOOLS

MODIFY SYSTEM SETTINGS

Allows the app to modify the system's settings data. Malicious apps may corrupt your system's configuration.

SEND STICKY BROADCAST

Allows the app to send sticky broadcasts, which remain after the broadcast ends. Excessive use may make the device slow or unstable by causing it to use too much memory.

TEST ACCESS TO PROTECTED STORAGE

Allows the app to test a permission for USB storage that will be available on future devices.
VERSION:2.0.9-build-528
SIZE:5.4M
SPONSORED