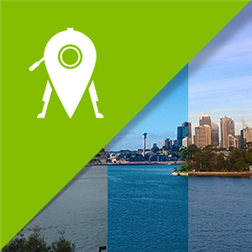 SPONSORED

Description
Project Tripod showcases the changes between photos over time.
The world is constantly changing, but to the naked eye it's imperceptible. Project Tripod enables anyone to capture and visualise this change.
Trying to take a series of photographs of something again and again over time is incredibly difficult.
You'd need to go back to the exact same spot as you've taken a photo from previously and hold the camera in exactly the same place to re-take that photo again so you can see the differences. Short of having left a physical tripod in that spot (which the authorities don't tend to let you do) it's nearly impossible!
Well, that was before Project Tripod and its Virtual Tripods.
Project Tripod will make Physical Tripods Extinct by giving everyone:
• Ability to take perfectly aligned snaps over time – be it seconds, weeks, months or years – without needing a physical tripod!
• Anyone with the app can add to these Virtual Tripods
• Which means they are adding to and viewing a living history – an endless book with endless chapters
• You can Chronicle milestones – man made (buildings, damns, infrastructure) or natural (flora and ecosystems)
• With the images that are collected, you can create beautiful art using the in app tools
• And use the social Sharing aspects to share your creations & tripods with the world.
You can get started by viewing the more than 1,000 Virtual Tripods already in place across the globe – or create your own and you too can see that it's what changes between the photo's that's really important.
Screenshots
Info
Works with
Windows Phone 8.1
Windows Phone 8
App requires
owner identity
video and still capture
location services
maps
photos library
media playback
data services
phone dialer
push notification service
movement and directional sensor
web browser component
HD720P (720×1280)
WVGA (480×800)
WXGA (768×1280)
Supported languages (3)
DeutschEnglishEnglish (United States)
SPONSORED