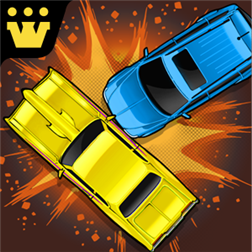 SPONSORED

Description
Ever been stuck in traffic and wished you could control it? Here's your chance! Take control of the notorious L.A. traffic and get the cars through without crashing!
Games2win proudly presents a new arcade game that is sure to whip you into a frenzy. Start your traffic controlling career in the city of angels and watch the traffic fly by. Simply tap the traffic lights to change them, avoid accidents and clear the cars in your lane. Make use of cool power ups to boost the speed of your cars, clear intersections with bombs and slow down the oncoming traffic. Unleash some of that pent up road rage and get into a frenzy with Games2win's Traffic Frenzy!
Use your speed and judgement to prevent traffic jams. Get yourself into a Frenzy with Traffic Frenzy!
Traffic Frenzy Features:
• 25 unique levels.
• Simple tap based game play.
• Exhilarating power ups that let you speed up, slow down and even blow up the traffic.
Send us your questions, doubts or any complaints that you have. We promise to get back to you!
VISIT US: http://games2win.com
Screenshots
Info
Publisher
Games2win India Pvt. Ltd.
App requires
phone identity
owner identity
media playback
data services
push notification service
movement and directional sensor
HD720P (720×1280)
WVGA (480×800)
WXGA (768×1280)
SPONSORED