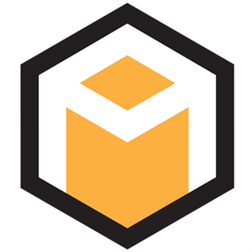 Description
See nearby updates from Facebook, Twitter, Instagram and other networks in the coolest 3D view ever!
Find friends around and make new ones if you find their posts interesting. Enhance your sight with Alphega to tap into the virtual side of people around.
What's New:
* Improved performance
* Better view of rich content posts
* More languages
In a nutshell:
Alphega is a window to the online world of social networking, visually projecting the updates around you. Updates from all major social networks that take place in your vicinity will appear in the real direction relative to you. Choose to see all updates around you, or only your friends. Your privacy is completely in your hands allowing you to control who see where you are.
Invite your friends to use Alphega and enjoy a richer experience allowing you to find each other in real-time and interact across multiple networks.
We made this app is completely free for you! If you like it, don't forget to rate it.
SPONSORED

Screenshots
Info
Download size
5 MB
App requires
phone identity
owner identity
video and still capture
location services
maps
data services
push notification service
movement and directional sensor
HD720P (720×1280)
WVGA (480×800)
WXGA (768×1280)
Supported languages (11)
DeutschEnglishespañolFilipinofrançaisעבריתitaliano日本語português (Brasil)中文(简体)中文(繁體)
SPONSORED