Description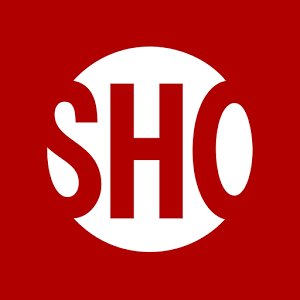 A new way to get SHOWTIME® is here, and you can try it FREE for 30 days! Simply download the SHOWTIME app — named a Google Play Best App of 2015 — to watch what's airing live on SHOWTIME or get unlimited on-demand access to entire seasons of award-winning SHOWTIME Original Series like Shameless and Ray Donovan, star-studded hit movies, groundbreaking documentaries, hilarious comedy specials and action-packed sports including championship boxing events – all commercial-free. Stream all new episodes when they premiere or catch up on past seasons, plus binge-worthy classics like Dexter® and Weeds. And, new titles will be added regularly so there will always be something great to watch.Here's how to get started:
1. Download the SHOWTIME app
2. Subscribe to SHOWTIME for just $10.99/month (after 30-day free trial*) via an in-app purchase using your Google Play account
3. Create your SHOWTIME account and start watching on your Android mobile device or Android TV, plus use your account to watch on even more TV and mobile devices or on your computer at www.showtime.com (visit the site to see our full list of supported devices).
Watch critically acclaimed, award-winning SHOWTIME Original Series:
• The Affair
• The Borgias
• Brotherhood
• Californication
• Dexter®
• Episodes
• HAPPYish
• Homeland
• House of Lies
• Inside Comedy
• The L Word
• Masters of Sex
• Nurse Jackie
• Queer As Folk
• Ray Donovan
• The Real L Word
• Penny Dreadful
• Penn & Teller
• Shameless
• The Tudors
• United States of Tara
• Web Therapy
• Weeds
Hit movies and groundbreaking documentaries:
• Boyhood
• St. Vincent
• The Giver
• Need For Speed
• Jimi Hendrix: Electric Church
• Nas: Time is Illmatic
• Kobe Bryant's Muse
• IVERSON
PLUS, Showtime Championship Boxing®, 60 Minutes Sports, Inside the NFL, A Season with Notre Dame Football, Jim Rome on SHOWTIME and much more!
SPONSORED

App features include:
• Chromecast Support: Take the viewing experience from your app to your TV with a tap
• Live TV: Watch what's currently airing live on both SHOWTIME East and SHOWTIME West and easily switch between channels
• Resume Watching: Pick up where you left off on any supported device
• My List: Organize and view your favorite programs
• Add New Episodes: Automatically add new episodes of your favorite series to your My List as they premiere
• Closed captioning and viewer restrictions available
What is the difference between SHOWTIME and SHOWTIME ANYTIME®?
SHOWTIME ANYTIME is an app that allows you to watch Showtime on multiple devices using the username/password you received from your TV provider. If you already have a subscription to SHOWTIME through a traditional TV provider, you almost certainly have access to SHOWTIME ANYTIME at no additional cost as part of your SHOWTIME subscription.
This SHOWTIME app is a stand-alone streaming service that enables anyone with a high-speed internet connection in the U.S. to sign-up for SHOWTIME.
Any way you choose to subscribe to SHOWTIME, you will be able to watch SHOWTIME live and get unlimited on-demand access to every episode of award-winning SHOWTIME Original Series, exclusive movies, sports, documentaries, and more wherever and whenever you want.
*You will not be charged for the SHOWTIME streaming service during the free trial period (the first 30 days of your monthly subscription). TO CANCEL YOUR SUBSCRIPTION AND AVOID BEING CHARGED, YOU MUST CANCEL BEFORE THE END OF THE FREE TRIAL PERIOD. To keep your subscription once your trial period is over, you will not have to do anything.
© 2015 Showtime Digital Inc. All rights reserved. SHOWTIME is accessible for viewing solely in the United States and its territories and possessions with a high-speed broadband connection. Minimum 3G connection is required for viewing on mobile devices.
Screenshots
What's New
– Support for global search
– Support for recommendation cards
– Support for now playing card
– Minor bug fixes
Permission
This app has access to:
find accounts on the device
find accounts on the device
read phone status and identity
modify or delete the contents of your USB storage
read the contents of your USB storage
modify or delete the contents of your USB storage
read the contents of your USB storage
read phone status and identity
receive data from Internet
control vibration
run at startup
prevent device from sleeping
view network connections
full network access
 Size: 16 MB
Version: 1.1.1 
SPONSORED