Description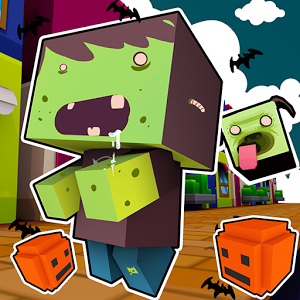 OMFQ- LIFE OF POI (OH MY FABULOUS QUEUE: LIFE OF POI) – BY SUPA SERIOUS STUDIO
Enter the life of Poi Goodson, a harmless little boy raised in a conservative household abiding to traditional ways of life and behaviours. The stark contrast and irony is that, Poi happens to be a resident of Hipsville, a city that prides itself in being the premier example of keeping up with time. Citizens of Hipsville are overzealous in their pursuit of the latest trends. Everything from fashion, technology, to even dog foods. You name it, they crave it. With the recent launch of the newest smart phone known to the market, Poi can take and endure no more. He wants to be cool, he long to fit in, and he will do whatever it takes to secure a piece of that hipness. Even if it means cutting the queue in public (yikes!).
Control Poi as he races against time in this casual arcade-themed game! Brace your reflexes as you navigate Poi, running through the seemingly endless queue. You start off at the pavement, constantly weaving left and right to avoid contact with other pedestrians. As you move forward, keep a wary eye out for random incoming obstacles such as cones, street brawls, sewer surprises, and even cop/burglar standoffs! Keep your senses sharp as you cross the street, drivers in Hipsville are not known for their braking habits. Collect coins as you progress to build up a sizeable stack of currency to trade in for other stylish in-game avatars. Every single step you take matters! Traverse through the queue while surviving long enough to rack up a record high score!
SPONSORED

Experience the game in different themes featuring Jack the Pumpkin and his haunted Halloween ambience, Bucky the Unicorn featuring her rainbow trailblazing steps, or as Budi the Barongsai parading through the joyous lunar festival.
As you progress, keep a mindful eye for Butcha the crazy dog. As Poi's eternal nemesis, he loves chasing after you, always aiming to literally be a pain in your ass. Gauge your distance from Butcha the crazy dog, go too slow and you will find yourself at the mercy of his wrath in no time! The stage is set, the goal is clear! How far can you go in the pursuit of absolute hipness? Supa Serious presenting its maiden project. Become Poi! Become a runner destined for an awe-inspiring legacy!
————-
Leaderboard rankings featuring retro-arcade styled competitiveness:
**Battle and compete for record shattering high scores!
**Clash and compete with players around the globe for queue cutting domination, in true arcade/action spirit!
**Stay tuned for constant high-score based tournaments and events for a chance to win attractive prizes and goodies!
**Casual endless runner that tests your action and reflexes!
**Watch out for constant obstacles and actions on the endless streets!
**Unlock and choose from a roster of different avatars and runners!
————-
Special Themes:
**Haunted Halloween
**Rainbow Dainbow
**Lunar Festival
————-
Featuring unique avatars for you to unlock or purchase:
**Bucky the Rainbow Unicorn**
**Jack the Halloween Pumpkin**
**Budi the Dancing Lunar Barongsai**
**Takeshi the Righteous Supa Man**
**McStarky the Sentient Starfish**
**Skelly the Sentimental Skeleton**
————-
FACEBOOK : Supa Serious Studio (https://www.facebook.com/Supa-Serious-Studio-1002966996412419/timeline/)
TWITTER : @supaserious (https://twitter.com/supaserious)
INSTAGRAM : @supaserious (https://instagram.com/supaserious/)
OMFQ-LIFE OF POI landing page :http://www.supaserious.com
Note: Evercoss OMFQ coming soon
Screenshots
What's New
Version 2.0.0
– New 7 Unique Avatars.
– New Wonderful Themes.
– Poi & Butcha Halloween Costume.
– New "Power-Up" Feature.
Version 2.0.1
– Minor bug fixing
Permission
Size: 23 MB
Version: 2.0.1 
SPONSORED