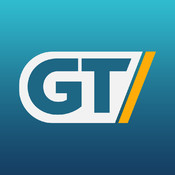 Description
This is the best of GT all in one place! Watch all of your favorite GT Original shows, in-depth game reviews and the latest trailers on your iPhone or iPad. Whether you want to see the latest rant from the Angry Video Game Nerd, predictions from Michael Pachter or opinions from Geoff Keighley on the Bonus Round, we have you covered. Looking for the latest on newly released video games? Take a look at our library of trusted reviews which are filterable by platform and available to you as soon as they hit the website.
For optimal viewing quality, we recommend a WiFi connection:
Features
•Allows you to watch our shows on your TV
• Search the entire GT library of trailers, reviews and original shows
• View the latest videos the same time they hit GameTrailers.com
• Filter reviews by platform or sort by highest rated and most recent
• Show roster allows for easy discovery of episode archives of all your favorite GT shows
SPONSORED

The GT Originals App has the following shows:
• GT.TV
• Seedlings
• Bonus Round
• The Angry Video Game Nerd
• Pop Fiction
• ScrewAttack
• Invisible Walls
• Annoyed Gamer
• Pach Attack
• Hey Ash Whatcha Playin
• Mega 64
• De-Pixelated
• Eight Bit Strange
• GT Retrospectives
• Combat Facts
• Video Game Reunion
• The Science of Games
…and More!
Screenshots
Videos
What's New
• Get next-gen ready. Sort reviews by PlayStation 4 and Xbox One
• Can't wait for more? Pull down to refresh for the latest videos
Version:1.0.13
Size:8M
SPONSORED