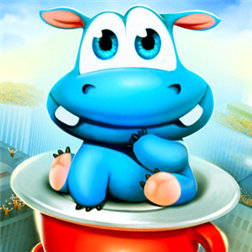 Description
★★★★ Nominated for BEST TIME-KILLER of 2013.
★★★★ Nominated for BEST CASUAL MOBILE GAME of 2013.
★★★★★ LIKE US for New Content!: https://www.facebook.com/Skycups
NEXT GENERATION of MATCH 3. CRUSH CUPS, MAKE WONDERFUL SHOW AND HAVE FUN! MATCH COLORS OF THE CUPS AND GET AWESOME COMBOS!
SPONSORED

Match 3 FREE Game. No Price. No Time limit or tickets limit!
"Sky Cups – very Fun game! Best 5 mins every day play!" Jo Richards, Mob4Gamers
We re-invent Match 3 classic genre specially for mobile devices and tablets. Unique Journey is waiting for you! Sky Cups is an innovate Match 3 with Vertical row gameplay. Make incredible show with magic cups, use special abilities and your fingers!
Try absolutely new game experience. Next generation of Match 3 games with huge addictive and easy start.
Amazing World in your hands. Slide it!
FEATURES:
– Unique breaking gameplay with the best elements from Match 3, Bejeweled and Fruit Ninja
– 90+ Levels (and will be more soon)
– Crush cups, use special abilities and make Grand Show!
– Special for Touch screens
– Cute Hippo Steve and his best friends
– Several gameplay mode: arcade, puzzle, bubbles, jewels
– 5 Epic World with unique gameplay features: Circus, Nature, Metal, Sky and unknown Siberia…
– Facebook Highscores and Challenge
– Bombs cups, Ice cups, Pure jewels, Twins magnets, Atomic reactor and more.
…and a LOT of Surprises inside. Trophy cups, quests, tons of achievements and big Atomic Bomb inside!
Having any problems? Ideas, suggestions? Our community: http://www.facebook.com/skycups
We are working on game for you try to make best Match3 specially on mobile market.
Welcome to wonderful world of Sky Cups!
Slide it =)
Screenshots
Info
Download size
29 MB
App requires
phone identity
media playback
data services
movement and directional sensor
HD720P (720×1280)
WVGA (480×800)
WXGA (768×1280)
SPONSORED