Description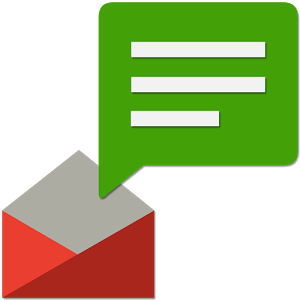 Automatically backup SMS, MMS and call log entries using a separate label in Gmail / Google Calendar. It is also possible to restore SMS and call log entries back to the phone (MMS not supported yet).
SPONSORED

Remember to enable IMAP in Gmail.
Please note that auto backup might not work reliably when SMS Backup+ is installed on the SD card. Future version will hopefully fix this, in the meantime please move it back to phone memory if possible.
For those of you worried about app permissions: there is a detailed explanation in the FAQ section of the website.
Also, please consult the FAQ on the website before sending me an email.
Screenshots
What's New
New icon
Permission
Version 1.5.10 can access:
find accounts on the device
read calendar events plus confidential information
add or modify calendar events and send email to guests without owners' knowledge
read your contacts
modify your contacts
find accounts on the device
read your text messages (SMS or MMS)
edit your text messages (SMS or MMS)
receive text messages (SMS)
read call log
write call log
read phone status and identity
modify or delete the contents of your USB storage
read the contents of your USB storage
modify or delete the contents of your USB storage
read the contents of your USB storage
read phone status and identity
full network access
prevent device from sleeping
view network connections
run at startup
use accounts on the device
Size: 1 MB
Version: 1.5.10
SPONSORED