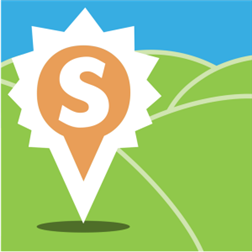 Description
Be spontaneous with Spondle! It's a great little event search app which shows you what's happening in your area and further afield.
You can search wherever you like for events that other users have posted on Spondle.com
Event categories include theatre, gigs, festivals, movies, exhibitions, comedy, dating / singles, concerts and attractions.
SPONSORED

In addition to events that Spondle users put on Spondle.com, we also have listings for the following cinemas: Odeon, Scott, Empire, Vue, Cineworld and Picture House in the UK.
What's new?
– Support for Windows Phone 7.8 and Windows Phone 8
– You can now search for events by typing in your favourite venue, artist or event type (the search results come back quicker than you can blink!)
– Updated the background imagery to be in line with the 'Spondle style' of Spondle.com and the Windows 8 app.
– Easily add events to Spondle with easy links to Spondle.com
We're continually working hard on Spondle and look forward to bringing you many more updates soon! At the time of writing, we're working really hard on the website to make it better for everyone and support all kinds of new features we're working towards in the apps.
Thanks for supporting Spondle!
Screenshots
Info
Download size
1 MB
Works with
Windows Phone 8
Windows Phone 7.5
App requires
location services
photo, music, and video libraries
data services
HD720P (720×1280)
WVGA (480×800)
WXGA (768×1280)
SPONSORED