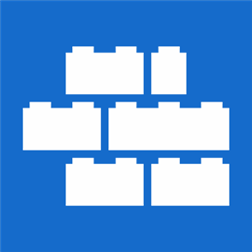 Description
The only app you will need to perfectly manage your Lego collection!
Brick Collection enables you to easily add Lego sets, parts, minifigs, accessories, books and catalog to your collection and keep it organized. All your data are automatically synced across all your devices including Windows PCs, tablets and phones.
Ready to start building?
SPONSORED

• Complete database of all Lego products
• Easy adding to collection
• Data synchronized by your user account across all your devices
• Download building instructions to sets
• Infinite app personalization with colors, accent, image backgrounds and much more
• Big database of background themes of the app
• Ad-supported version is completely free
• Links to the BrickLink website for additional information
• Share your statistics on social networks
• Ability to track missing items
• Login and register using local account, Microsoft, Facebook, Twitter or Google
Screenshots
Info
Download size
4 MB
App requires
owner identity
photos library
media playback
data services
movement and directional sensor
HD720P (720×1280)
WVGA (480×800)
WXGA (768×1280)
Supported languages (8)
češtinaEnglish (United States)españolfrançaismagyarPortuguêsromânăукраїнська
SPONSORED