Description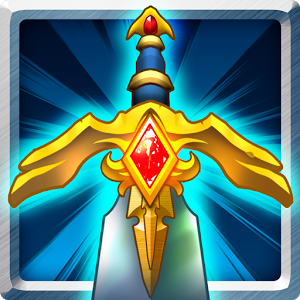 Defeat enemies in style with powerful, dazzling skills!
SPONSORED

◆ Dungeon Farming and Gear Creation
Explore dungeons and gather materials to create new gear!
Use enhancement to boost your skills! Use upgrade to make even better gear!
◆ Combine Powerful Skills
Maximize your effectiveness in battle by combining a variety of skills such as sword skills, ranged magic attacks and buffs!
Use skill smelting to obtain the skill you want right away!
◆ Enjoy Both Automatic and Hands-On Fighting!
We provide you with both the convenience of automatic controls and the fun of hands-on fighting!
Use automatic mode for simple farming! And control your character yourself for epic battles in dungeons!
Screenshots
Permission
Version 1.0.6 can access:
find accounts on the device
find accounts on the device
read phone status and identity
modify or delete the contents of your USB storage
read the contents of your USB storage
modify or delete the contents of your USB storage
read the contents of your USB storage
Wi-Fi connection information
Device ID & call information
read phone status and identity
Google Play license check
prevent device from sleeping
run at startup
connect and disconnect from Wi-Fi
view network connections
change network connectivity
full network access
Size: 40 MB
Version:1.0.6
SPONSORED