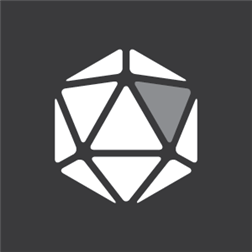 Description
Tetra Lockscreen, a Microsoft Garage project, brings functionality to the forefront of your Windows Phone 8.1 device. Focused on fast, fluid, and frequent interactions, the simple tools it provides are always on hand when you need them.
Tetra Lockscreen is an experimental app.
Widgets included in this version:
Weather BETA
+ Displays local weather information
+ 3 day forecast
+ Click the city name to access MSN Weather
SPONSORED

Agenda
+Displays upcoming calendar events
+Visualizes the pace of your day with a simple timeline
Current Location
+Shows your current location on a street map
+Displays nearby calendar events with identifiable locations
+Pan and zoom in the top area of the screen, the bottom is reserved for unlocking
Activity Tracker*
+Displays activity in steps, distance or approximate number of calories burned
+Compare by hour in the daily view, or by day in the weekly view
Stopwatch
+Keeps time even when your screen is off
+Lap functionality
*Activity Tracker requires a Nokia SensorCore enabled device.
Microsoft Garage turns fresh ideas into real projects. Learn more at microsoft.com/garage.
What's new in this release:
Thank you for the incredible amount of feedback and your patience. We are still actively working on this experimental app.
Weather BETA
+ Displays local weather information
+ 3 day forecast
+ Click the city name to access MSN Weather
Bing Map background
+ Select Bing Map and press apply for a daily rotating image
Minor bug fixes
4 appointments visible on calendar
Crash on 930 when switching between calendar and map
This version does not contain loading speed improvements (wip)
App Screenshots
Info
App requires
appointments
HID peripheral
appointments
video and still capture
location services
maps
photos library
microphone
data services
movement and directional sensor
HD720P (720×1280)
WVGA (480×800)
WXGA (768×1280)
SPONSORED