The Pirate Caribbean Hunt
Description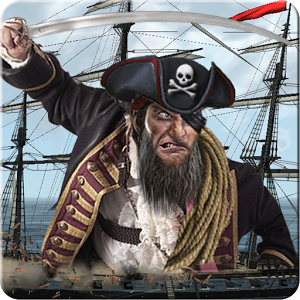 Hail to the Captain!
Sail into the heart of the Caribbean in the Age of Piracy – the time of black flags and white skulls, blue waves and golden opportunities.
Hoist the Jolly Roger and grab the steering wheel to sail through battles and raids, ransoms and treasures, to become the Crimson King of the Antilles!
SPONSORED

– 18 classes of ships,
– unlimited fleet size
– multiple ships control during the fights
– ship to fort fights with heavy mortars.
– 5 types of ammo – cannon balls, chain bals, grapeshots bombs, doubles,
– special weapons: explosive barrels, burning oil, battering rams, pre-boarding attacks
– 30 ship upgrades
– character development, experience gaining and level ups
– 20 captain skills – unlocking new game features and possibilities
– realistic sailing model, distances and time passage
– hundreds of islands and dozens of ports
– day/night cycle
– building construction and upgrades
– multiple player held bases
– unlimited number of sea battles of few types (merchants, smugglers, convoys, militatry, treasure galeon, pirate fight, escort)
– story-driven campaign set in a living world full of people.
– reputation in 5 nations,
Screenshots
What's New
Version 3.7
– Wrecks of the ships
in the open world.
– Blueprints of ships
– Ship construction in shipyard
– Experience levels for enemy captains
– More ships in open world
– Smugglers reputation
– Ferryman reputation
– Compass
1. In case of update problems use this link:
http://homenetgames.com
2. Go to "Download" folder
3. Launch Pirates.apk file
4. In the Android Settings/Security enable "Unknown Sources"
Permission
Version 3.7 can access:
read phone status and identity
read the contents of your USB storage
modify or delete the contents of your USB storage
read the contents of your USB storage
modify or delete the contents of your USB storage
read phone status and identity
full network access
view network connections
read Google service configuration
connect and disconnect from Wi-Fi
prevent device from sleeping
allow Wi-Fi Multicast reception
Size: 38 MB
Version: 3.7 
SPONSORED