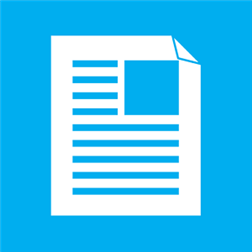 Description
Web Reader app extends Internet Explorer functionality and makes reading Internet pages on Windows Phones much easier.
SPONSORED

Do you feel difficulty reading Internet pages on your mobile device? Many websites are not adapted for reading from small screens. As a result, you have to strain your eyes because of tiny font. Or you need to constantly zoom and scroll the screen in attempt to navigate in the text with unreadable layout and full of ads or other unnecessary elements. This situation makes much harder to find and read the main text of an article.
Web Reader offers you a solution. Keep on using Internet Explorer as a standard Internet browser on Windows Phone, which opens all links from chat and social network messages, e-mails and web pages. However, if reading of some page appears to be hard, Web Reader comes to help you. Only two clicks in Internet Explorer makes reading of the same page much easier, free of ads and other unnecessary elements.
What's New:
• Change a font size in the reading view of web page using a fingers zoom motion
• Menu opens more smoothly
• Customer feedback to make app even better
• Links to the app page on social networks
Fixed Bugs:
• Error when navigating to some web pages
Update history: http://wp.me/P3GQgJ-1.
Screenshots
Info
Download size
< 1 MB
Works with
Windows Phone 8.1
Windows Phone 8
App requires
data services
web browser component
HD720P (720×1280)
WVGA (480×800)
WXGA (768×1280)
Supported languages (2)
English (United States)русский
SPONSORED