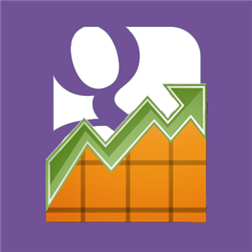 SPONSORED

Description
WP Adsense is a windows phone Adsense Dashboard. Using which you can view your Daily , Yesterday and Current Month Adsense Earnings along with its Click Through Rate, RPM , Cost Per Click and Page Views.
Update
— Bug Fixes 1.0
Latest Update
— Now displays the Latest and Unpaid Earnings too.
Language Support
— English
— French (Translation help by Cédric Munsch)
Update
— Fixed Minor Bug with Phone Regional Settings.(Thanks to Cédric Munsch)
The App is developed using the Google Adsense API and uses uses OAuth2 for authentication so your username and password is never stored in the app.
Features
★ One Time Login using OAuth2 Secure Authentication
★ Auto Refresh every 5 Mins. (If the app is kept open)
★ Option to Sign out.
★ Shows Today's, Yesterday's and This Month so far details.
— Minor Update —
★ Local Reporting Enabled.
★ Option to send us error reports.
Currently the app DOES not support Live Tiles but we are working on it and it will be available in the upcoming updates.
For any feature requests and suggestions kindly use the Feedback option in the app and send us an email.
Disclaimer : This is a Third Party App and its developers are not associated or affiliated or approved by Google Inc.
Screenshots
Info
Download size
3 MB
App requires
photos library
media playback
data services
movement and directional sensor
HD720P (720×1280)
WVGA (480×800)
WXGA (768×1280)
Supported languages (2)
English (United States)français
SPONSORED