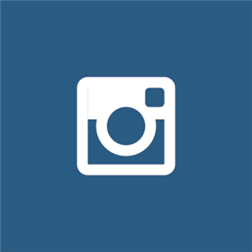 Description
Over 150 million users love Instagram! It's a simple way to capture and share the world's moments on your Windows Phone.
Customize your photos with one of several gorgeous and custom built filter effects. Transform everyday moments into works of art you'll want to share with friends and family.
Share your photos in a simple photo stream with friends to see – and follow your friends' photos with the click of a single button. Every day you open up Instagram, you'll see new photos from your closest friends, and creative people from around the world.
Features
• 100% free custom designed filters: XPro-II, Earlybird, Rise, Amaro, Hudson, Lo-fi, Sutro, Toaster, Brannan, Inkwell, Walden, Hefe, Nashville, 1977, and others.
* Video recording with breathtaking cinematic stabilization
• Linear and Radial Tilt-Shift blur effects for extra depth of field.
• Instant sharing to Facebook, Twitter, Flickr, Tumblr and Foursquare
• Unlimited uploads
• Interact with friends through giving & receiving likes and comments
• Full front & back camera support
• And much much more…
SPONSORED

Screenshots
Info
Publisher
Instagram
App requires
contacts
phone identity
video and still capture
location services
media playback
data services
push notification service
movement and directional sensor
HD720P (720×1280)
WVGA (480×800)
WXGA (768×1280)
Supported languages (15)
danskDeutschEnglishEnglish (United States)Español (España, alfabetización internacional)español (México)suomifrançaisitalianonorsk (bokmål)português (Brasil)português (Portugal)русскийsvenskaTürkçe
SPONSORED
More Free Games & Apps Downloads: