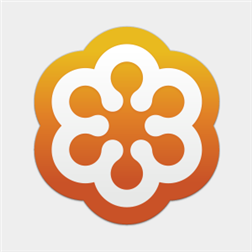 Description
Download the free app to join or start a meeting in seconds. View slide presentations, design mockups, spreadsheets, reports – whatever meeting presenters choose to share onscreen and communicate over the built-in internet audio or phone conference.
FEATURES
SPONSORED

✓ Start a scheduled meeting or launch an instant meeting on the fly.
✓ Join meetings and webinars in seconds by entering the Meeting ID or tapping a link in an email or calendar appointment.
✓ View presentations, mockups and reports – whatever the presenter shares on-screen.
✓ Connect to audio through your Internet connection or dial-in over the phone.
✓ Pinch to zoom meeting content.
✓ Switch to landscape or portrait mode to customize your meeting view.
HOW TO JOIN A MEETING
You don't need to purchase an account to attend GoToMeeting sessions. After you download the free GoToMeeting app, there are a couple of easy ways to join a meeting:
• Tap a link in an invitation email and then follow the prompts.
• Tap the GoToMeeting app icon on your device and enter the Meeting ID provided by the meeting organizer.
• Upcoming GoToMeeting sessions present on your device's calendar will be displayed in the app – tap the meeting to join.
HOW TO HOST A MEETING
Use your GoToMeeting account username and password to log in.
• If you don't have a GoToMeeting account, try it free here: http://s.gotomeeting.com/windows-phone
• Tap Meet Now to start an ad-hoc meeting.
• Tap a previously scheduled meeting to start it. (Meetings must be scheduled from your desktop)
• Pass presenter controls to anyone in the meeting so they can share content.
AUDIO
Upon joining, you will be automatically connected to audio through your Internet connection.
Instructions to dial-in using a telephone will also be available upon joining.
• For the best audio experience, use a headset.
Screenshots
Info
Publisher
Citrix
App requires
appointments
phone identity
location services
media playback
microphone
data services
Proximity
movement and directional sensor
VOIP calling
HD720P (720×1280)
WVGA (480×800)
WXGA (768×1280)
SPONSORED